Central West End is a beautiful little neighborhood on the outskirts of St. Louis, teeming with historical sites and close to Forest Park.
In the 20th century, this area was a hotspot of creative and artistic talent. It's here you will find the childhood homes of renowned American writers such as Tennessee Williams, William S. Burroughs, and T.S. Eliot. There must be something in the water down there to cultivate such acclaimed authors!
Eliot himself once said of his hometown, that "St. Louis affected me more deeply than any other environment. I feel that there is something in having passed one's childhood beside the big river, which is incommunicable to people who have not."
It's true, there's nothing quite like an awe-inspiring natural landscape to feed the body, mind, and soul. So with that in mind, where can you go in Missouri's Central West End to find that same kind of wonder?
Forest Park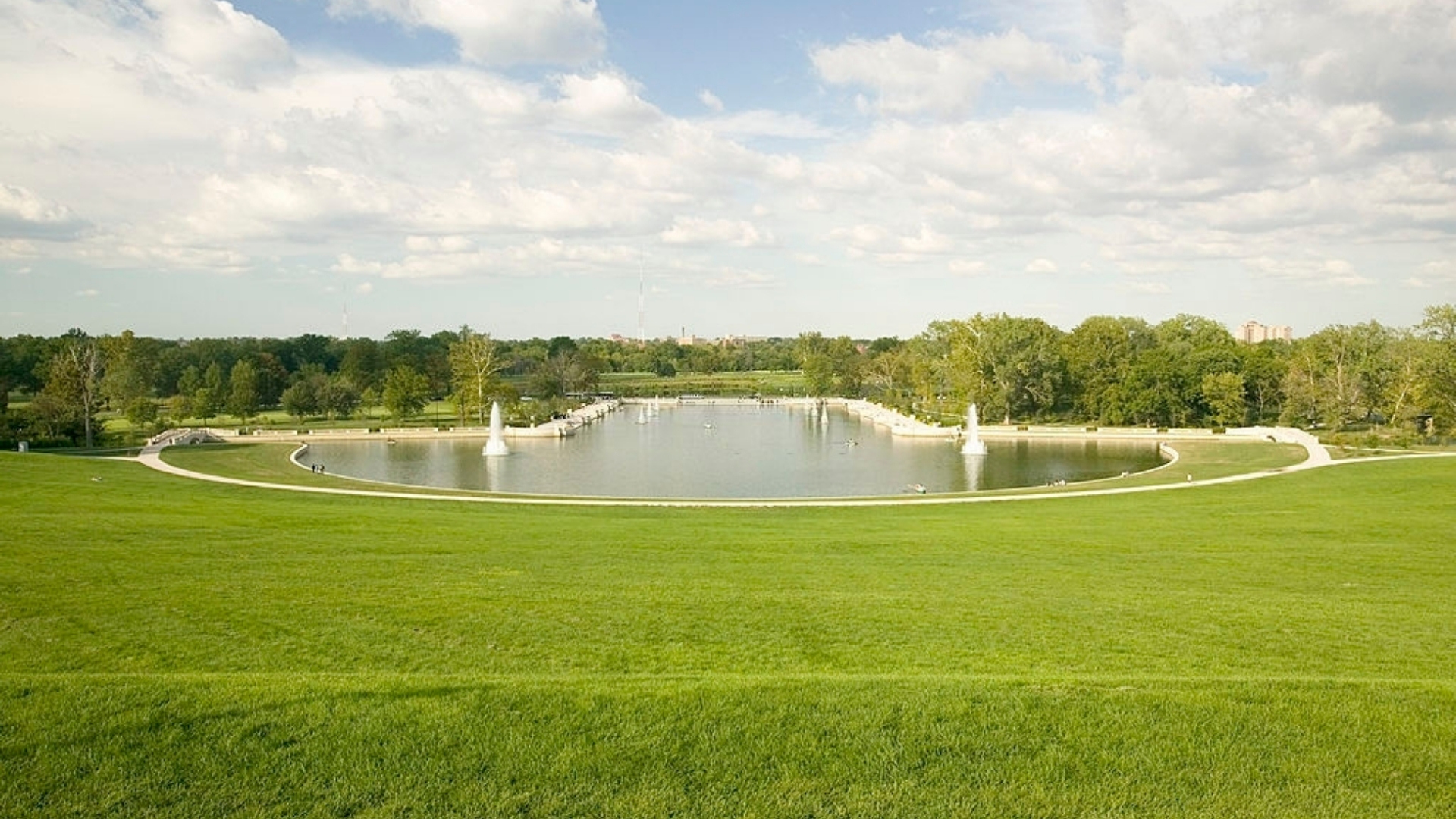 Central West End backs right onto St. Louis' natural paradise, Forest Park. This massive swath of greenery covers approximately 1,326 acres of land and is packed full of natural beauty, historical landmarks, and educational popups.
Forest Park is a haven amid the urban landscape, ideal for those looking to escape the city crush without going too far afield. Here, you'll find all kinds of amazing features, both natural and man-made. Be sure to stop and check out the park's various skating rinks, tennis courts, golf courses, and boathouses, or grab the kids and visit the museums, science center, or education center.
Forest Park is a civic center and hub for all manner of activities in St. Louis. It's paved, trimmed, and always well-maintained, making it perfect for casual walkers, young families, and city dwellers looking for a little slice of nature.
North Riverfront Trail
This paved trail will guide you past all of the most iconic locales St. Louis has to offer. Here is where you can stroll, bike, or blade through the city's outskirts alongside the Mississippi River. Because it is less central than Forest Park, it's often more peaceful and less populated.
Admire the graffiti wall—not just a smattering of random, faded tags, but a massive mural completed by countless street artists. The bold designs and eye-popping colors juxtapose beautifully against the rushing Mississippi. The floodwalls along the length of the path provide a blank canvas for year-round art installations.
You'll get a good view of the Gateway Arch and the Union Power generating station. You might even catch a glimpse of an old-fashioned riverboat or the tugboats and barges that travel the Mississippi daily. History buffs need to venture over to the Lewis and Clark statue. This trail may not be overflowing with wildlife, but it offers a fascinating look at the push-and-pull relationship of industry on the city's natural landscape.
Jefferson Barracks Park
If you've got military history on your mind, be sure to check out Jefferson Barracks Park. This historically significant landmark was an active installation for the US army for over a hundred years between the 19th and 20th centuries. It now operates as a base for the Army and National Air Guard.
But there's more to this place than meets the eye. Take a gander at the Dennis Schick Trail and the Mississippi River Greenway. The Dennis Schick Trail is a lovely little 2.3-mile loop that takes you through hilly wooded areas and open fields where you're likely to spot deer, foxes, and red-tailed hawks.
You'll also find a small portion of the Mississippi River Greenway at the most southerly point of the trail, extending north along the river. Although this one is a bit of a jaunt from Central West End, it's sure to satisfy history devotees and nature lovers alike.
Mississippi River Greenway
Starting in Jefferson Barracks Park and winding its way north, this 1.75-mile paved path gives you an unparalleled view of the Mississippi River and its barge traffic. Follow the Mississippi River Greenway to its endpoint on the north side of the River City Casino & Hotel, by the River des Peres Channel.
The Greenways are an ongoing effort by Missouri to connect cities all over the state via accessible paths and scenic trails. Although these routes are not yet complete, there are plans to continue working on them in the coming years.
There's always something to enjoy in Central West End, so empty your calendar and take a day to enjoy the city's sights and sounds. Do you have any favorite fall-season pastimes? We'd love to hear about them! Drop us a line today, and let's swap tips.