Our Streamlined Design Build Process Now Includes Virtual Consultations
Hand in Hand Every Step of the Way
When you work with a detail-oriented design-build firm like ours, your priorities become our priorities. From initial consultation to final touches, our design team, inspired by your vision, begins a process that our craftsmen then transform into a beautiful reality. We believe your project is unique to you, and that it deserves a highly-detailed process to bring it to life. Our three-phase design-build process is simplified to give you peace of mind and make sure your remodeling project finishes on schedule and on budget.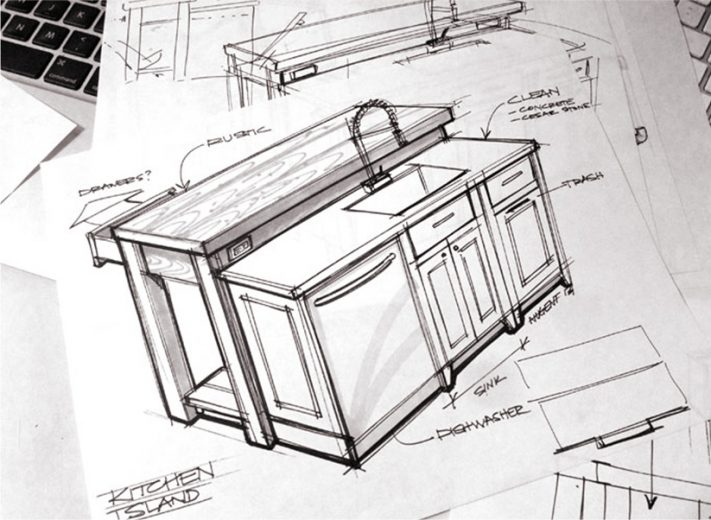 Phase 1: Preliminary Planning Using Zoom Virtual Meetings
This is the phase where we all get acquainted and learn about the vision you have for your remodel – using Zoom virtual meetings! We know that remodeling is a big investment, and that selecting the right team is the first important step. Our initial virtual meeting is a no-pressure opportunity to hear about your project requirements. We then mutually decide if moving forward together makes sense. Everything from getting your measurements to shipping your samples can also be accomplished virtually. Here are just a few of the next steps we'd take:

Design Consultation
Measurements/Photos Taken
Investment Range Discussed & Scope Verified
Design Concepts Presented
Scope of Work & Investment Range Presented
Design Retainer Authorized
Phase 2: Detailed Planning
During this phase, you work closely with our design team, preparing unique design options that meet your goals and specifications. We firmly believe that a successful remodel depends on open communication and good planning. Throughout the life of the project we keep you fully informed and are there to guide you each step of the way. Time spent now listening to your needs allows us to provide you with effective design solutions. And because we're a design-build firm, the design team works with the production team throughout the entire design process to ensure that everything will be built to project scope expectations as well as with strong respect for your desired level of investment.
Design Planned to Cabinet/Fixture Level Detail
Selection Shopping with Designer
Trade Partners Visit Home with Estimator/Designer
Material Selection & Trade Partner Pricing Verified
Final Design & Investment Presentation
Construction Proposal Authorized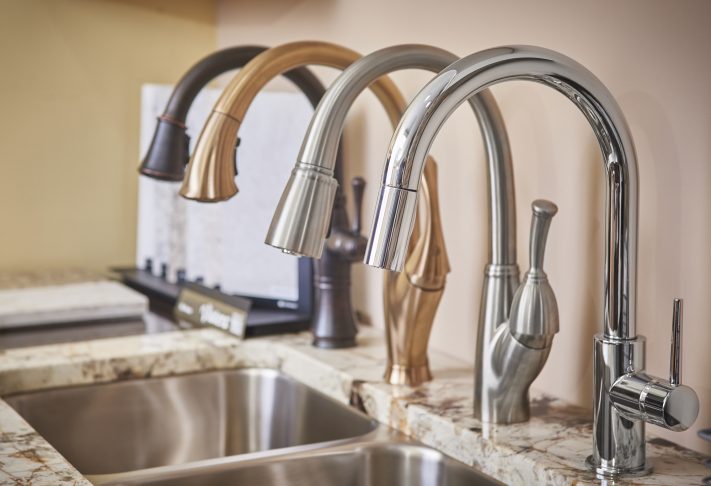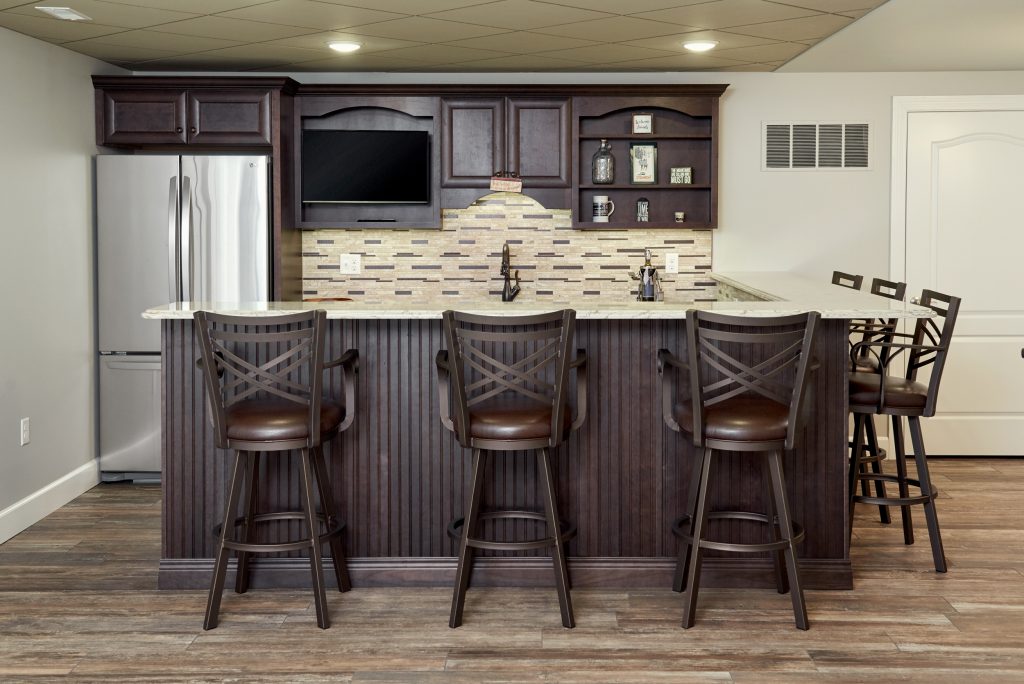 Successful remodels require expertise in both design and construction, and we're fully committed to making sure your newly remodeled space is everything you envisioned in the design phase. We never forget that we are invited guests into your home, and are sensitive to the fact your family's life will be disrupted during the construction phase. We work hard to respect your living environment, and the trade partners we work with are just as dedicated to the success of your project as you are. We want the result to be a functional space that is a beautiful statement of your personal style. This phase consists of:
Pre-construction Conference Date Set & Lead Craftsman Assigned
Custom Schedule & Documents Uploaded to Client's Personal Log-in Page
Pre-construction Conference
Selections & Plans Verified
Materials Ordered
Construction Begins
Construction Concludes
Warranty Period Begins
At J.T. McDermott, we believe that a well-designed, well-constructed remodel is an investment in your immediate and long-term well-being and happiness. For more than 20 years, our greatest pleasure comes from knowing our clients are glad they chose us as their design-build firm. We truly believe that the success of your project becomes a great opportunity to build a lasting relationship.
J.T. McDermott uses advanced technology to enhance communications and improve performance. Buildertrend™ provides you, our vendors and our team with project management information, tasks and outstanding items that are needed throughout the construction process. It also provides progress photos that keep everyone updated and on the same page. In addition, the software can be accessed from a smartphone, providing you information anytime, anywhere.
We also offer 3D renderings and visualizations that show you exactly how your completed project will look before work gets started. This is a fun and exciting process that can also help save you money by reducing changes during construction.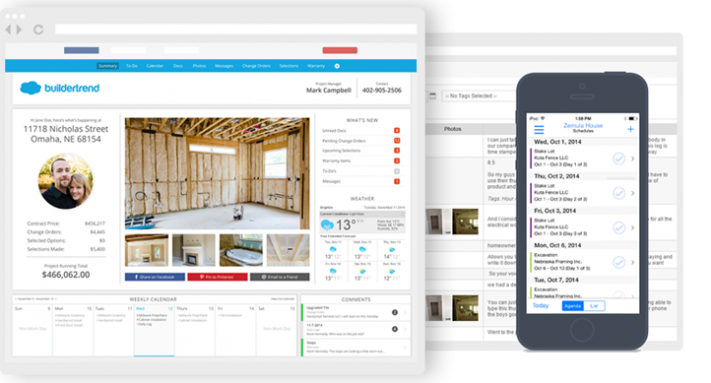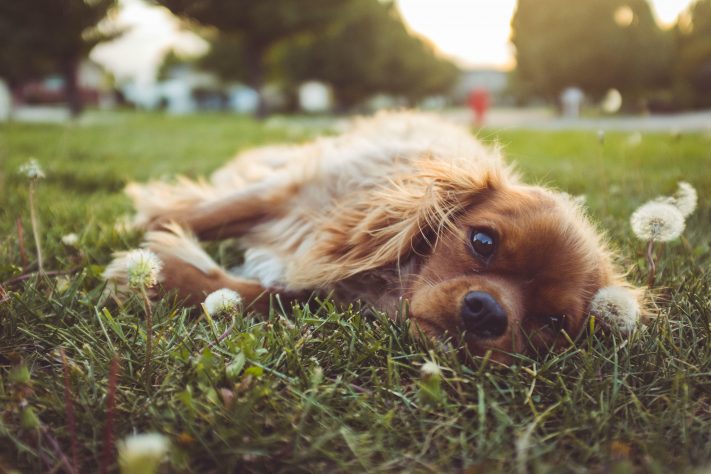 Ensuring Your Peace of Mind
To ensure your peace of mind, we're fully protected: we carry general liability, auto, professional liability, and builders' risk insurance policies. We've been a part of the local community for over 20 years, so you can count on us to be there if you have any problems down the road.
Most of our business comes from past clients and word-of-mouth referrals. Our client testimonials speak for themselves, but we'd like to take a moment to talk about a few of things we do that we think contribute to our success.
First, we believe that what our company does for one family is good for the entire community, and that the ripple effect of one home remodel or renovation can spread far and wide. We also do everything in our power to calm any anxious feelings a client may experience when faced with the myriad of decisions to be made. Finally, as a company, we never say "we're the best," as we believe we are students of what we do. In other words, we are always learning and open to innovation and input from the people we work with. We think it helps us give people our best work.