Sometimes the most affordable way to add another story is not to go up, but head down. To the basement, that is. Homeowners today are utilizing their home's downstairs level like never before. A finished basement is a great way to add a substantial amount of livable square footage without building up or out.
Done right, your remodeled basement can become one of the most popular rooms in the house. Little or no little natural light makes lower levels ideal candidates for home theaters, pub-style man caves, and even workout rooms.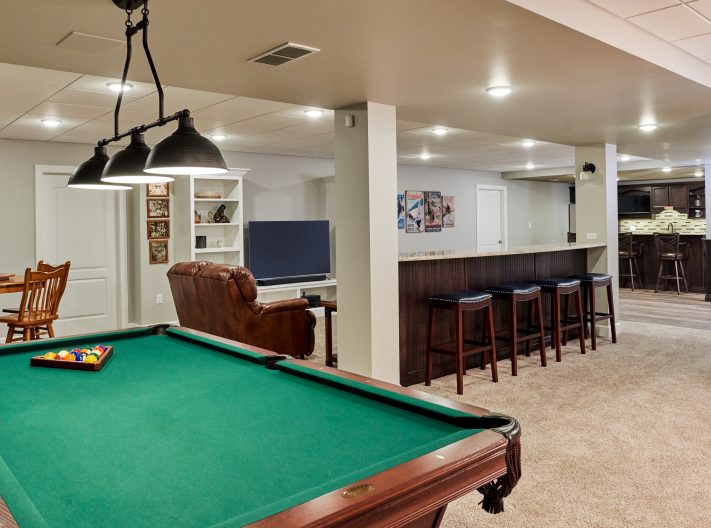 Basement Remodeling Ideas
The creative team at J.T. McDermott Remodeling Contractors has designed and remodeled some of the most stylish basements in the St. Louis Metro area. Spaces once entirely devoted to storage have been transformed into beautiful guest bedrooms and baths, in-law suites, home entertainment centers, children's play areas, custom wine cellars and bars, second kitchens, and more. Any of these comfortable and functional living spaces can add value to your home.
Basement Renovation Ideas: The Possibilities are Endless
Basements hold a multitude of fun and/or practical possibilities. Our professional designers and craftsmen will help transform your lower level into a versatile living area your family and friends can enjoy for years to come. Your basement probably has more potential than you thought – especially if you have an active family with young children or teenagers. It can be a great location for a partial or full bathroom, and a fun space for teenagers to enjoy some private time with friends.
The right basement remodel design not only gives you additional living space, it turns your home's lower level into an area that everyone enjoys. Some of the other requests we hear for finished basements include:
Game rooms
Exercise rooms or home gyms
TV/lounge areas with surround sound
Home offices
Laundry rooms with built-in storage
Craft/hobby rooms
Teen rooms
We can design and build a lower level living space that perfectly fits your family's lifestyle.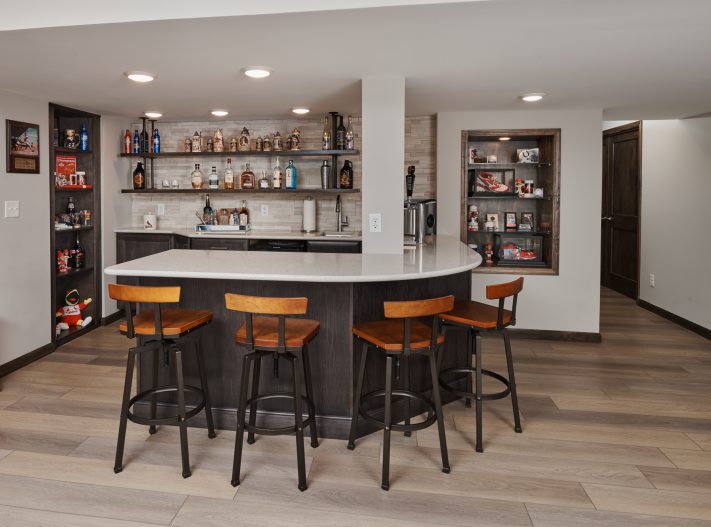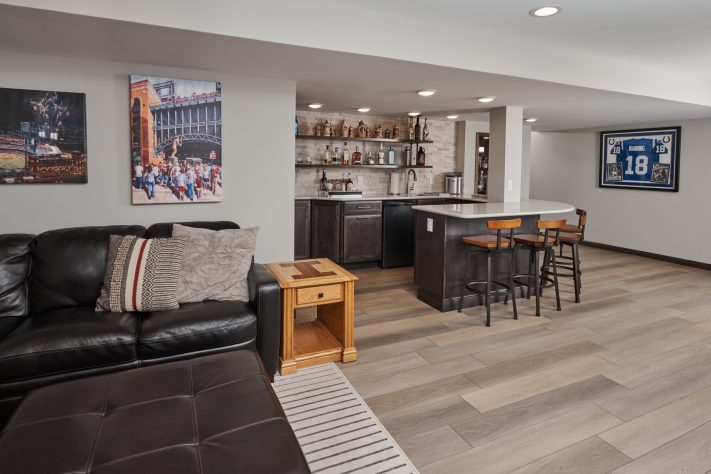 Our Basement Remodeling Process
The process for remodeling your basement is much like remodeling any other room in your home, with a few additional steps. Before the planning stage, we'll need to check inside for any possible water issues and outside to make sure the ground is graded away from your home's foundation. We'll also look for cracks in the foundation walls and, if any are found, make sure that damage is repaired before work begins. We'll also check out local requirements for permits, particularly for plumbing and electrical work which will need to be inspected.
Basement Design Inspiration
We think a basement can be so much more than a catch-all for rarely or never used stuff. It just might be time to consider that the addition you've been dreaming of is right under your feet! Let our talented team show you how your basement can be remodeled into a fun and functional space. For some basement remodel inspiration, take a look at some of our completed projects.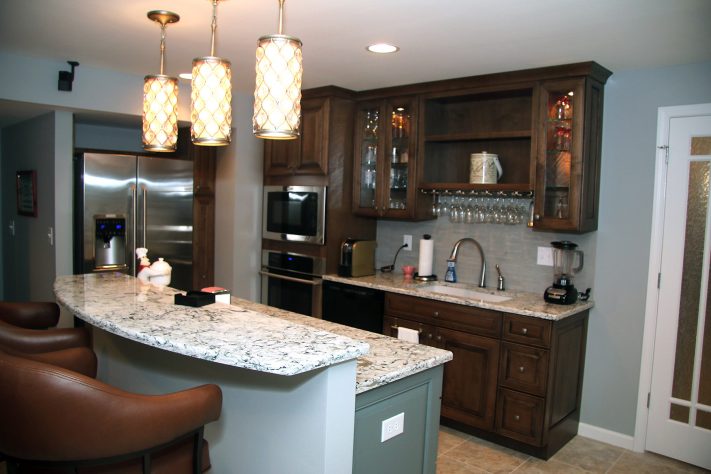 Here's what our satisfied clients are saying
The entire crew was very professional. We ran into some design issues but the group was very capable and issues were resolved without difficulty. The finished product is attractive and we are very satisfied with the quality of the work.
J.T. McDermott is reliable and available very quickly. Any problems are quickly resolved. They look out for their customers.