We are J.T. McDermott Remodeling Contractors, a design build home remodeling firm.

City Facts For Brentwood, MO
The city of Brentwood, Missouri, is a cozy suburban haven near the bustling city center of St. Louis.
Established in 1804, it was the historical home of several well-to-do families. The area now known as Brentwood was initially based on three land purchases made by the families Bompart, Gay, and Marshall. In the 1870s, the little town became prosperous, thanks in large part to a businessman by the name of Thomas J. Madden. Due to the sudden economic boom created by Madden's rock quarry operation, tavern, barbershop, grocery store, and smithy, the town was named Maddenville in his honor.
Throughout the 1800s, the town flourished, helped in no small part by its proximity to the Manchester Trail, a popular transit route for covered wagons and mail couriers. Brentwood's location on the outskirts of St. Louis was ideal, and its connection to the streetcar line made for an easy commute.
In 1919, the news of potential annexation by the neighboring town of Mapleville forced the citizens of Maddenville to reconsider their town status. As a result, on December 5th, 1919, Maddenville was incorporated into the village of Brentwood.
Over the next decade, the village gained an unsavory reputation from its numerous casinos, which attracted gamblers and ne'er-do-wells from miles around. The town's first mayor, James A. Willingham, ran his campaign on a promise to clean up Brentwood, which he later did, making the town safe and hospitable for families once more. In 1929, Willingham signed an ordinance that established its boundaries and made Brentwood a city in its own right.
With a population of approximately 8,000 residents, Brentwood is now home to countless families who enjoy the stellar education system and recreational activities the city has to offer.
J.T. McDermott Remodeling Contractors are proud to have provided quality renovation services to Brentwood homeowners since 1993. Our results reflect the beauty and integrity of Brentwood and pay respect to its history and values.
Our full-service remodeling specialties include:
Bathroom Remodeling
Kitchen Remodeling
Home Additions
Whole-House Remodeling
Outdoor Living
Sunrooms
Decks, Porches, and Porticos
Master Suites
Room Conversions
Finished Basements
And Much More
No matter what kind of home renovation project you have in mind, J.T. McDermott can help you get it done. We are proud to say that our work can be seen throughout the greater St. Louis area, and we would love to make your renovation dreams a reality.
Kitchen Remodeling in Brentwood, MO
Are you considering a new look for your kitchen? You've come to the right place!
Kitchens are among the most frequent remodeling requests we receive at J.T. McDermott, as Brentwood homeowners know the value and convenience that can be achieved.
The kitchen is one of the most versatile spaces in the home. It's a place to cook, entertain, work, spend time with family, or just catch up at the end of a long day. Why not make the kitchen your favorite room in the house? We work with you to customize your space to fit your needs and lifestyle. Your vision, goals, budget, and timeline are top-of-mind for us every step of the way.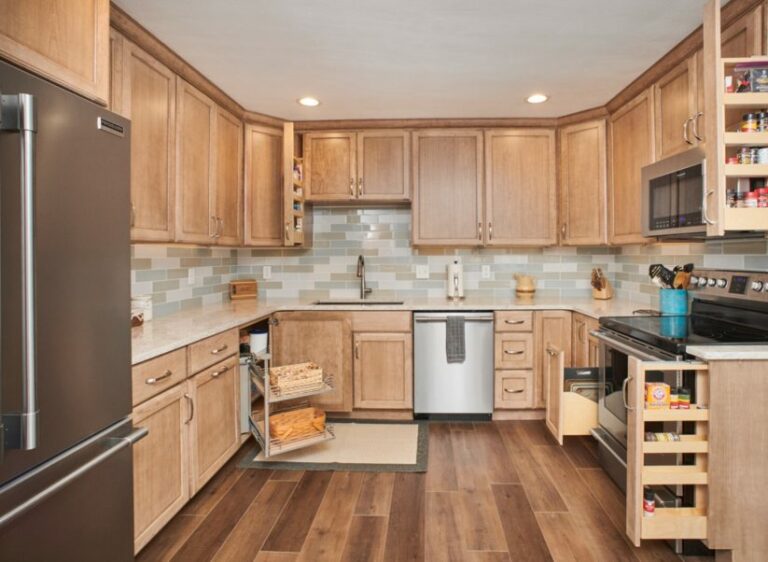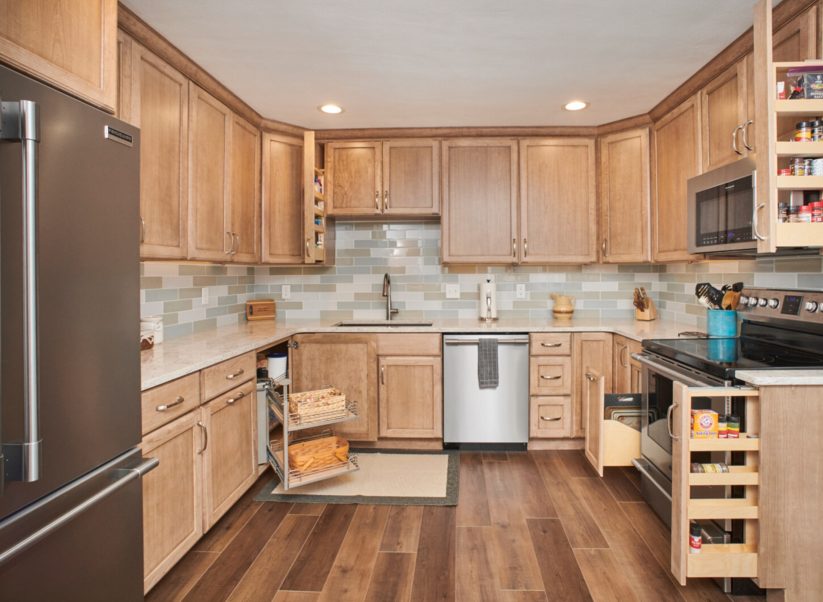 Some of the things you can accomplish with your kitchen remodel include:
Expand Storage Capabilities
Enlarge Your Space
Add a Breakfast Nook
Update Your Appliances
Add a Kitchen Island
Highlight Your Style
Change the Décor
Improve the Layout
Our goal is to give you the most laid-back and stress-free remodeling experience. We will take your kitchen vision, from the fundamental design down to the smallest details, and bring it to life, all while providing honest and open communication and the exceptional customer service that J.T. McDermott is known for.
Reach out today, and let J.T. McDermott turn your kitchen dreams into your dream kitchen.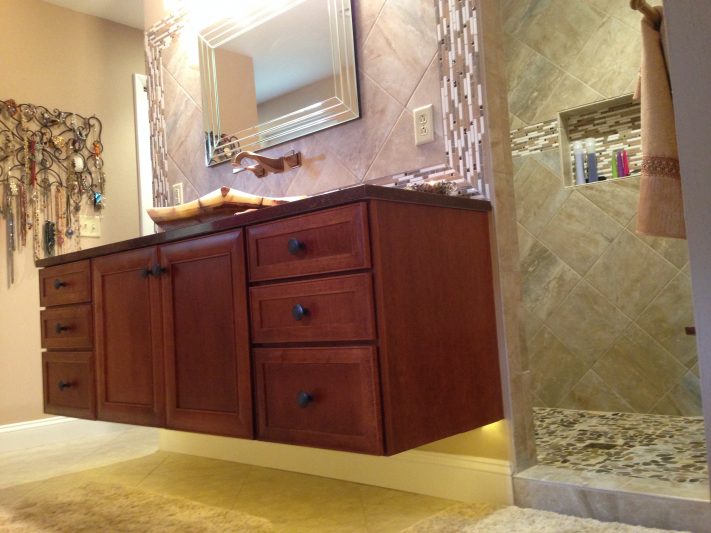 Bathroom Remodeling in Brentwood, MO
Is it time for a bathroom makeover? Not only can this type of renovation service increase the market value of your home, but it can also significantly improve your daily convenience and comfort.
Want to add a powder room in the hall? Perhaps you'd like a luxurious new jacuzzi-style tub in the master bath, or maybe a Jack and Jill washroom for your teens. Whatever you have in mind, J.T. McDermott is ready to make it happen.
 Our bathroom renovation services include:
Custom Cabinetry
Custom Vanities
Double Vanities
Under-Floor Radiant Heating
Custom Tilework
Imported Tile
Natural Stone Countertops and Panels
Spa Showers and Therapy Tubs
Smart Mirrors
Connected Technology
And So Much More


From tub to tile, we promise you'll be thrilled with the result! Reach out today to get started.
Here's what our satisfied clients are saying
McDermott Remodeling put a covered patio with footings for three new support posts, frame new roof planes, new ceiling fan, install new roof to addition and matched existing shingles. They also installed gutter system to new roof addition, finished ceiling under roof addition. We found McDermott Remodeling to be very professional and explained everything to us that was being done. They were also on time and cleaned the area each day. We would recommend them to anyone.