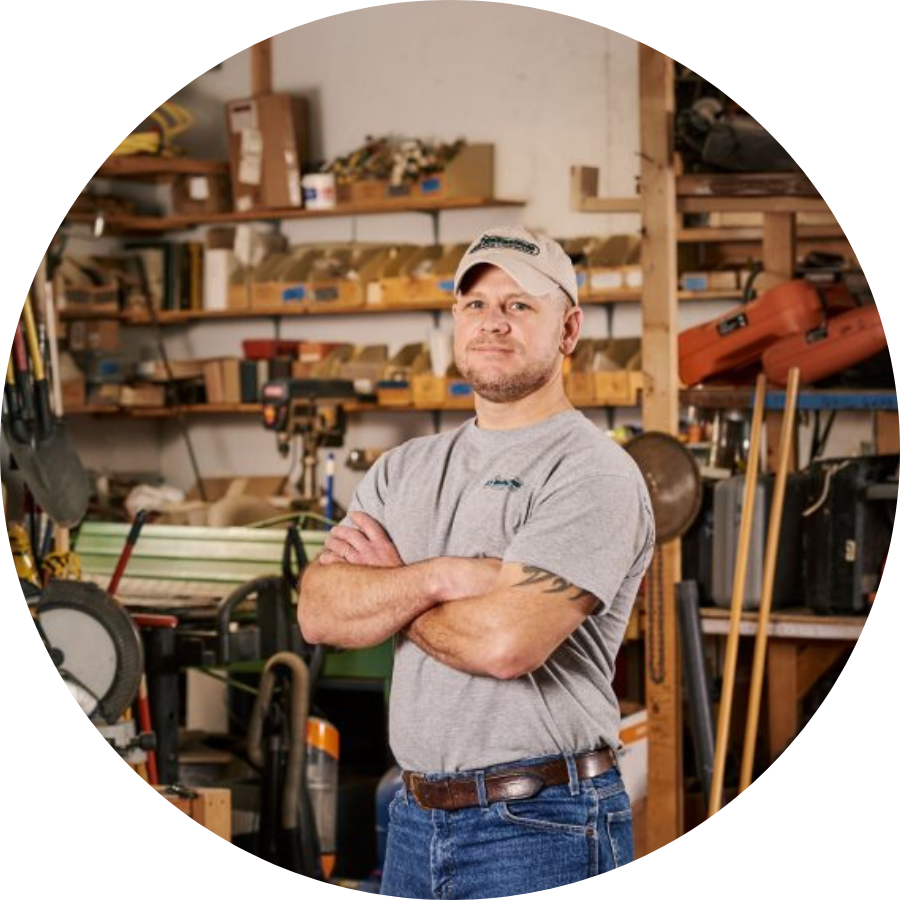 Except for a four-year stint in the U.S. Marine Corps, Rob's been a carpenter since high school graduation. His high school shop teacher, whose father owned Gossert Construction in Millstadt, noticed Rob's knack for the trade and recruited Rob for a job with the company.
For a time, Rob worked with an area realtor to help prepare houses to be flipped, often gutting a home and putting it back together before it went back on the market. Rob's exceptional talent is in trim work, a meticulous process that gives a room its "wow factor." It's a beautiful finishing detail that Rob says cannot be rushed.
Here's what our satisfied clients are saying
All of the employees and subcontractors we worked with were very nice and courteous. We were incredibly pleased with the results of our several small jobs and would highly recommend J.T. McDermott Remodeling.
They were professional from the design process throughout the completion of the project. The lead contractor was very thorough. He responded to all questions and all problems I had.
They were courteous, did everything we agreed on and came through with it. This is the second time dealing with them. I would always recommend them if the situation arises.