Fix Subsidence-Related Structural Issues in Your Home
J.T. McDermott Remodeling Contractors doesn't just design and build great kitchens and baths. We are a full-service design-build remodeling firm. What does that mean to you? Whatever your home needs, we have the expertise to accomplish a wide range of services outside the typical remodeling projects.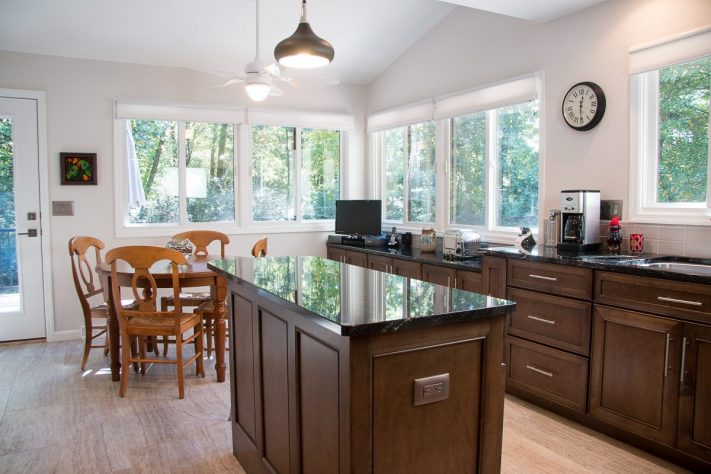 We Are Mine Subsidence Experts
Mine subsidence is a serious issue in the Greater St. Louis Metro area and throughout Illinois. It can cause sudden and severe damage to a home's foundation and overall structural integrity. The greatest challenge with mine subsidence incidents is their unpredictability. While subsidence is not necessarily a prevalent issue, it can be a frightening experience for homeowners who are affected by it. That's where we come in.
There is a big difference between the word "subside" as most of us tend to think of it and "subsidence" as used with mining. In this case, subsidence describes a downward shift of the earth's surface due to the collapse of an abandoned mine shaft. When the ground shifts and begins to sink, substantial damage to the structures above it can occur.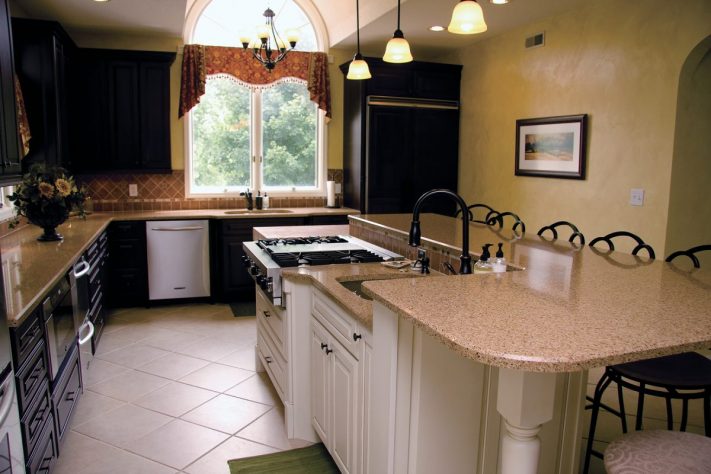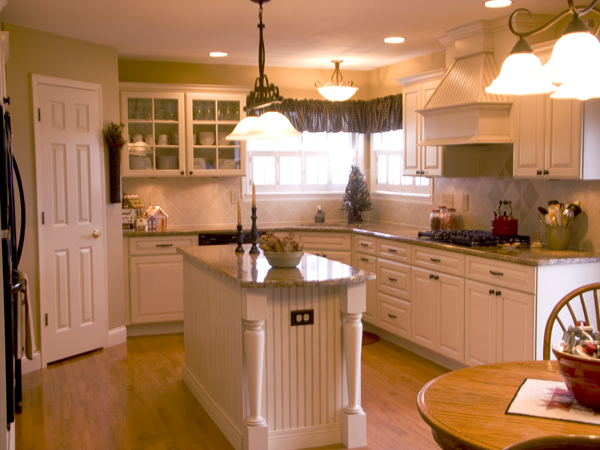 Your home does not need to be located directly over a mine to sustain damage from mine subsidence. Unfortunately, each subsidence event is unique, so there's no set formula for determining who's at risk. If your home is in the general area of an underground mining operation, it could be susceptible to mine subsidence damage. It's an established fact that underground mining occurred beneath most of St. Clair and Madison Counties in Illinois. As a result, subsidence damage has affected homes throughout the region.
You can detect downward movement of the ground beneath your home in a number of different ways. Indications of mine subsidence include cracks that appear in your home's foundation or exterior walls; doors swinging open or closed on their own; windows and doors that start to stick; hairline cracks in the basement or garage floor that widen over time; and long continuous cracks appearing in the ground around your home. You may also notice cracks that originate from window or door frames. If any room is wallpapered, you might see rippling that has not been caused by dampness.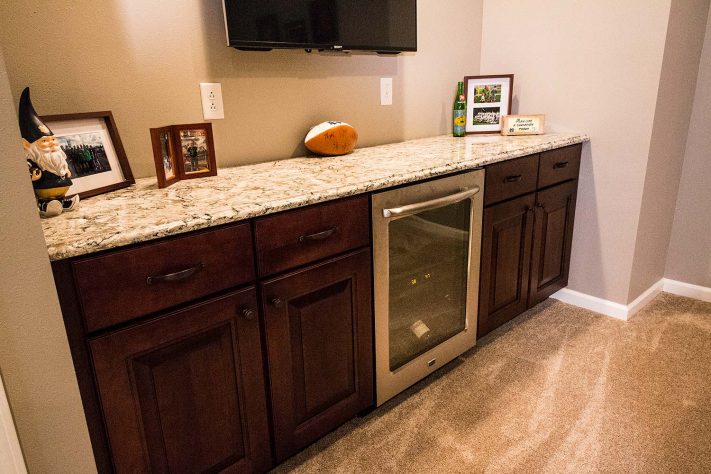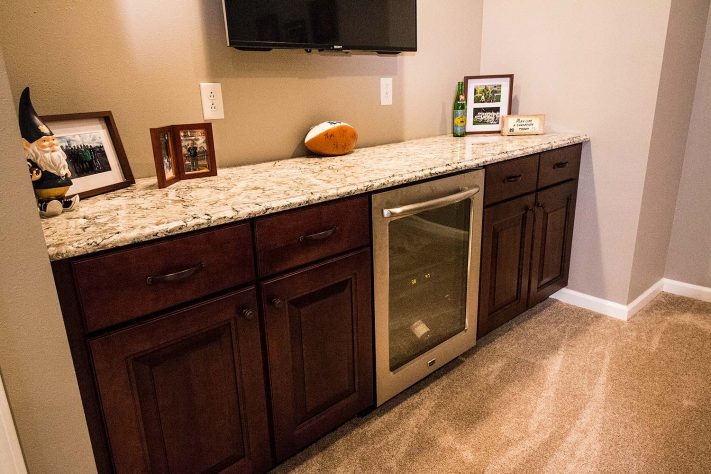 If you notice subsidence, or if it's confirmed by an expert, contact your insurance provider. The quicker subsidence is diagnosed, the more quickly your home can be made safe. If utility lines are affected, get immediate help by calling your local gas or electric company.
Examination and Diagnosis
Determining that your home has subsidence issues can take some time. Once subsidence damage is suspected, the Abandoned Mined Lands Reclamation Division (AMLRD) can investigate and evaluate the damages to determine if hazardous conditions exist. Monitoring may be required over time to make sure the cracks are something more than superficial.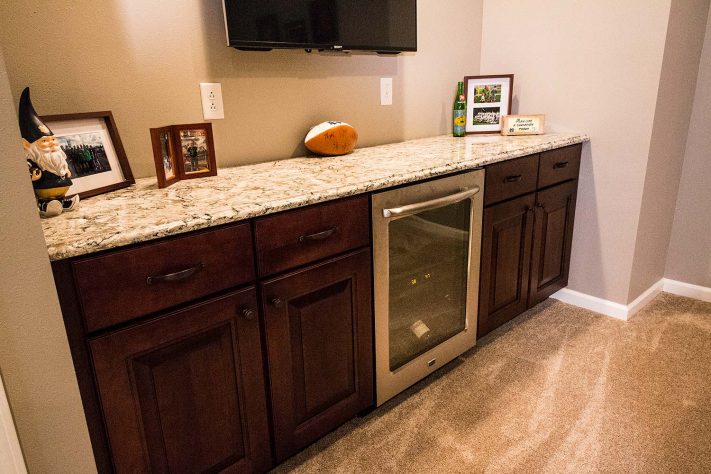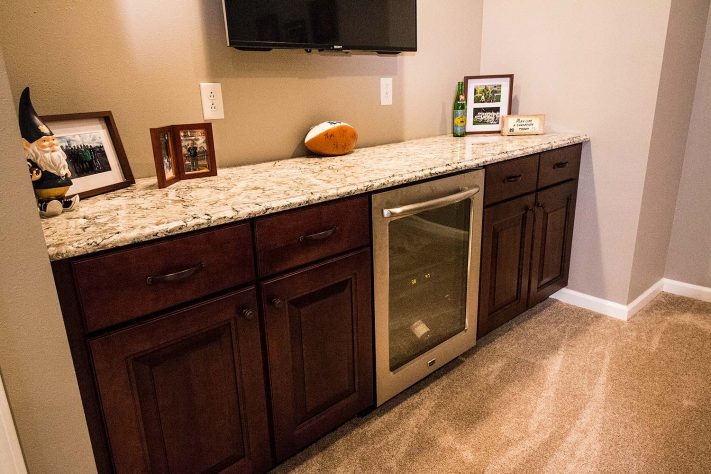 The solution to your subsidence problem depends on where the damage has occurred. Repairs can include replacing all or part of the foundation, building retaining walls, and/or pouring a concrete basement slab. Cracks may need to be patched, brickwork reinforced, and walls tied together. For severe cases, underpinning might also be required. Most often, repairs are made to ensure that windows and doors operate properly and that any area where air or water infiltration can occur are sealed until permanent repairs are approved.
We're proud to say that J.T. McDermott Remodeling Contractors is considered one of the area's most qualified experts in dealing with subsidence issues. Insurance companies respect the knowledge and skills we have, and homeowners appreciate the way we put their minds at ease. We understand the confusion and worry that occurs if your home is affected by subsidence. It's our job to work with you as a team to make the necessary repairs that keep your family safe and sound in your valuable investment.
We'll help you develop a plan to address the structural issues your home faces. Our subsidence team has worked extensively with homeowners throughout the Greater St. Louis Metro area to protect and rescue their homes from subsidence damage. We'll also work with you to make sure your insurance company has all the information it needs to process any claim you may file.
Here's what our satisfied clients are saying
We were extremely impressed with the professionalism, responsiveness, and attention to detail demonstrated by J.T. McDermott. They answered questions promptly and thoroughly. They were open and transparent about pricing options, and always respected our budget. Their designer was extremely talented, and was able to maintain our home's historic character while providing the modern comforts that we wanted. Their contractors were always respectful to us, and excellent with our kids as well! We loved that J.T. McDermott used an open online portal to track the timeline of their work and communicate their progress with us. We would certainly recommend J.T. McDermott Remodeling to anyone who is looking for high-quality craftsmanship at affordable prices.