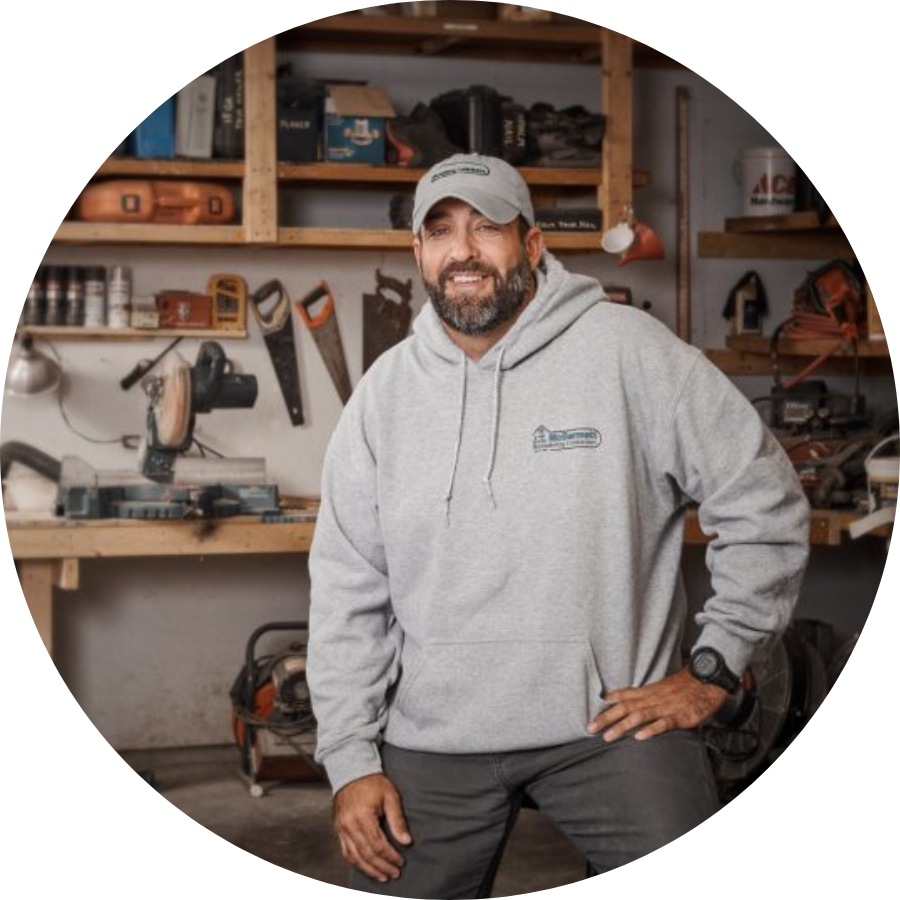 It's no small feat to become one of our lead carpenters in a little over a month. Kenny takes pride in the work we do at McDermott Remodeling, and it shows. Kenny loves it when a home improvement project comes together more than Hannibal Smith enjoys concocting daring escape plans.
Kenny's solutions are also a bit more practical, which is why he's an essential part of our A-Team. He enjoys making our customers happy with their homes and feels a profound sense of accomplishment when it's finished. After all, the house didn't remodel itself! In his personal life, Kenny prioritizes spending time with his fiance, kids, and the rest of his family. It would be a little weird if he didn't.
Here's what our satisfied clients are saying
All of the employees and subcontractors we worked with were very nice and courteous. We were incredibly pleased with the results of our several small jobs and would highly recommend J.T. McDermott Remodeling.
They were professional from the design process throughout the completion of the project. The lead contractor was very thorough. He responded to all questions and all problems I had.
They were courteous, did everything we agreed on and came through with it. This is the second time dealing with them. I would always recommend them if the situation arises.