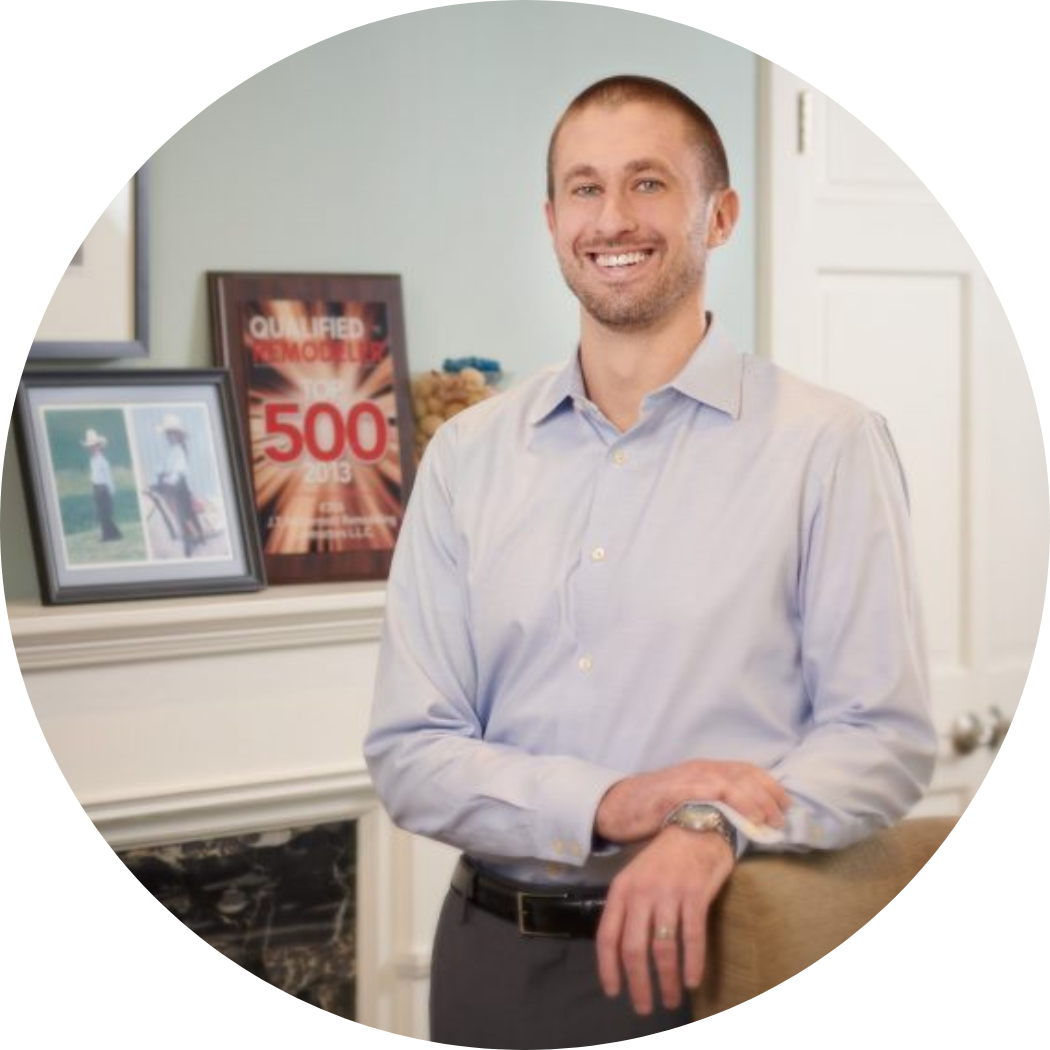 After graduating from the University of Missouri-Columbia, College of Business, Josh worked for a time in pharmaceutical sales. But construction has always been a part of who he is. Even before he knew what remodeling was, he could often be found accompanying his dad for truck rides to jobsites and lumberyards. At 15, his father introduced him to the remodeling "business also helps transform their lives.
In the fall of 2015, his father handed over the reins of the company to his son. For Josh, it's always been about relationships. As J.T. McDermott's 2nd generation owner, he believes nothing matters more than the enduring friendships that are built with the homeowners he serves. "If I can help both our clients grow and the team grow, everything else will take care of itself."
Besides his university degree, Josh is also a Certified Graduate Remodeler. A deep belief in giving back runs through Josh's personal and business life. He serves as a business mentor to community high school students, and supports a number of philanthropic causes including animal welfare, arts and culture, domestic violence, economic empowerment, education, environment, and health.
When he isn't involved in running the business, Josh loves to spend a lot of time with family and friends cooking. He also enjoys traveling, boating and sailing on Lake of the Ozarks, and running on the weekends with his wife, Victoria – they both do a few half-marathons a year. But today, nothing brings more joy to Josh and his wife's life than the time they get to spend with their young daughter, Lyla.
Here's what our satisfied clients are saying
All of the employees and subcontractors we worked with were very nice and courteous. We were incredibly pleased with the results of our several small jobs and would highly recommend J.T. McDermott Remodeling.
They were professional from the design process throughout the completion of the project. The lead contractor was very thorough. He responded to all questions and all problems I had.
They were courteous, did everything we agreed on and came through with it. This is the second time dealing with them. I would always recommend them if the situation arises.