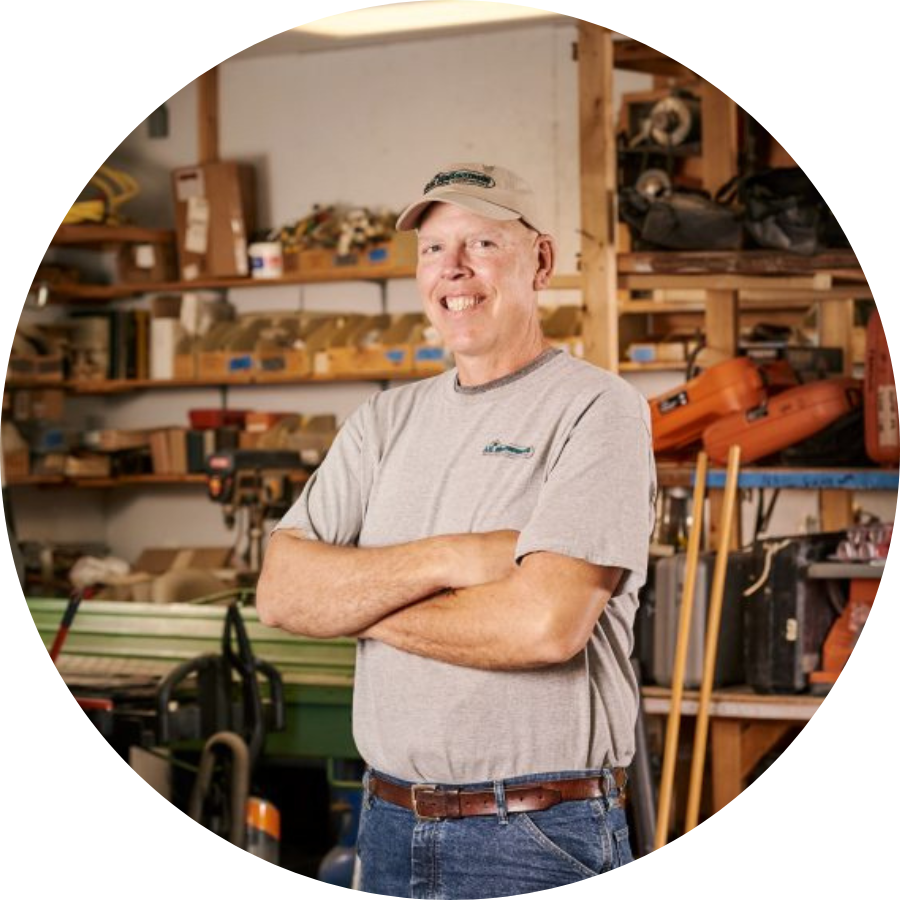 Dave Dermody knew at an early age that he wanted to be carpenter. Inspired by his father who was a millwright, he took on his first major project when he was 16 years old by building a shed for his aunt that still stands today.
Dave joined Foppe-McDermott Remodeling– the precursor to today's company– 29 years ago at a time when he was working as a maintenance man at an apartment complex.
Those skills have come full circle as, in addition to his carpentry work, Dave heads "Service by McDermott," which provides routine house maintenance for a host of clients.
Dave is thankful that the skills he has acquired from this position have afforded him the ability to give back to his community. Some of his favorite projects include building dugouts at the Wolf Branch Middle School softball fields and volunteering at the construction of Swansea Kingdom playground. He loves to help friends and family with remodeling projects, and he has enjoyed coaching numerous youth sports teams, such as soccer, softball, and basketball.
Dave and his wife Robin have three daughters. Lauren will be attending University of Missouri- St. Louis to earn her doctorate in optometry, Amanda will be attending Gulf Coast College to play competitive softball, and Allison will begin high school at Belleville East.
Here's what our satisfied clients are saying
All of the employees and subcontractors we worked with were very nice and courteous. We were incredibly pleased with the results of our several small jobs and would highly recommend J.T. McDermott Remodeling.
They were professional from the design process throughout the completion of the project. The lead contractor was very thorough. He responded to all questions and all problems I had.
They were courteous, did everything we agreed on and came through with it. This is the second time dealing with them. I would always recommend them if the situation arises.