We are J.T. McDermott Remodeling Contractors, a design build home remodeling firm.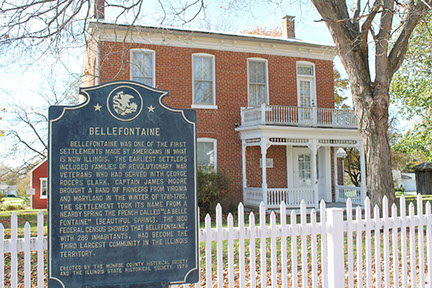 City Facts for Waterloo, IL
The County Seat of Monroe County, the city of Waterloo is rich in history, with great schools and a wealth of amenities. It's a safe, friendly community that residents are proud to call home. Today's population is approximately 10,000 people, making it the county's most populous community.
Waterloo's history dates to the 1780s, when American settlers established Bellefontaine where, by 1800, the population had grown to nearly 300. In 1816, Emery Peters Rogers of Massachusetts opened the town's first permanent store, mill, and quarry. The area around his business in the northern part of the town soon became known as Peterstown and, as the years passed, the community was divided into two rivalling factions.
There' a colorful legend of how the town came to be called Waterloo. An Irishman, Charles Carroll, arrived on the scene in 1818 and decided he'd put an end to the rivalry between north and south. He built his house on one side of the community's dividing creek and his barn on the other side. He then announced, "It won't be Bellefontaine, and it won't be Peterstown, but begorra, I'll give ye's both your Waterloo."
In the 1840s, the town saw an influx of German immigrants and many of the citizens and structures here still reflect that heritage. In 1978, the city's historic district was recognized and placed on the National Register of Historic Places. Properties include the Bellefontaine House and the Peterstown House. Visitors can learn more at the History Museum of Monroe County, also located in Waterloo.
For almost 20 years, Waterloo has been in a Sister City partnership with Porta Westfalica, West Germany, and has received six coveted Readers Digest awards for its program. Each year the city holds its "Porta Westfalica Fest" in honor of the partnership.
Waterloo hosts or co-hosts many community events throughout the year, including the annual social, a golf classic, a summer downtown concert series, the Sidewalk Chalk Festival at the Waterloo Pumpkin Fest, a Lamppost Decorating Contest, and the Downtown Christmas Walk. In 2017, the city will host its 70th annual week-long Monroe County Fair.
J.T. McDermott Remodeling Contractors is a design build firm that's been designing and remodeling kitchens, bathrooms, and more for Waterloo homeowners for over 20 years. Our full-service remodeling specialties also include:
Basement remodeling
Whole House remodeling
Home Additions
Outdoor Living / Sunrooms
Commercial remodeling
Historic Restoration and Renovation
Mine Subsidence
No matter what remodeling project you have in mind for your Waterloo, IL home, J.T. McDermott Remodeling Contractors will help you design and build the home you dream of. Our years of experience are reflected in the countless home improvement projects we've done throughout the Greater St. Louis area.
Kitchen Remodels in Waterloo, IL
Thinking about remodeling your kitchen? Kitchen remodels are among the most popular home improvement projects we do, probably because the room serves so many purposes! It's a place to cook, entertain, do homework, sit down to family meals, and so much more. The design team at J.T. McDermott Remodeling Contractors understands the many uses of today's kitchen. Our designers work with and guide you through the variety of options available and help design the perfect kitchen for your family's lifestyle.
All great kitchen remodels begin with the process itself. Clear expectations and explicit steps allow everyone involved with your project to be on the same page, ensuring a surprise-free, enjoyable experience. From initial consultation to completion of construction, our skilled team of remodeling professionals take the time to explain upfront exactly how your kitchen remodel will progress, making sure your questions are answered and your concerns addressed.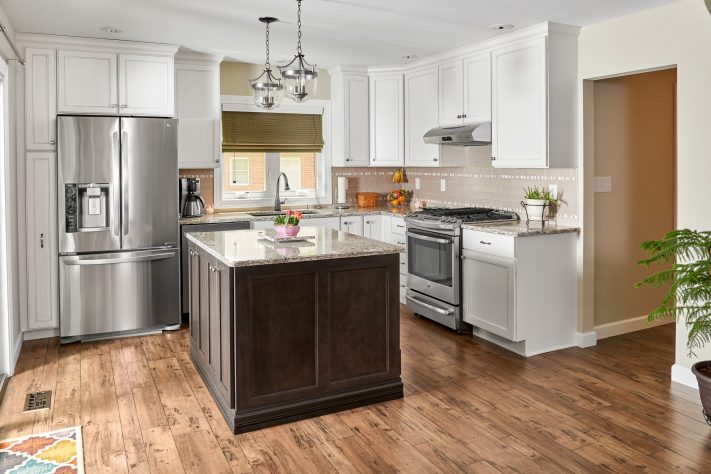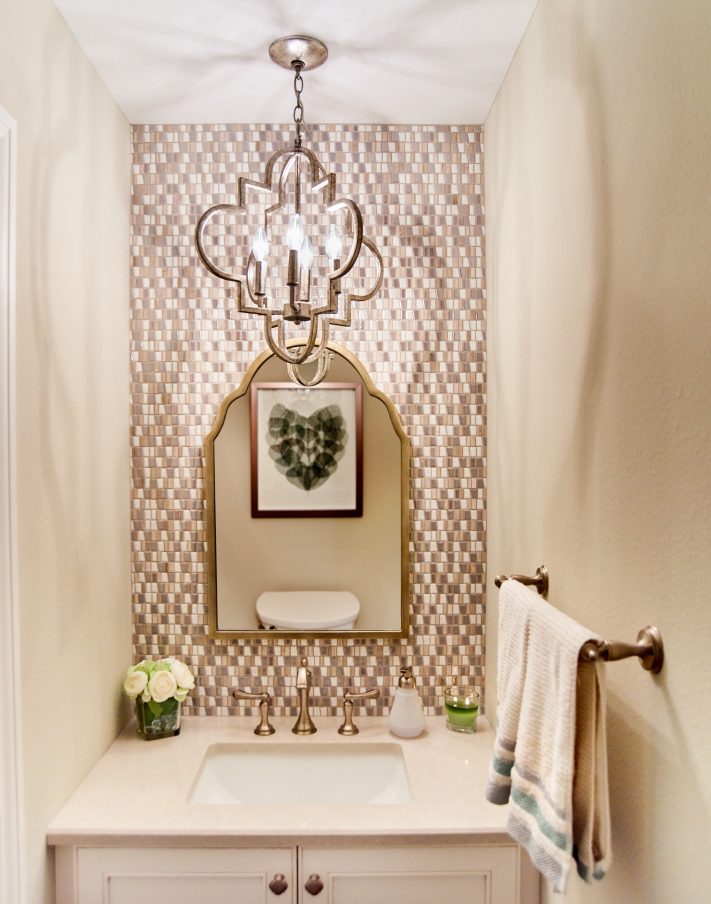 Bathroom Remodeling in Waterloo, IL
Over the years, we've performed innumerable bathroom remodels, including powder rooms, hall bathrooms, and master suite additions. Our designers work closely with you to help you design your dream bathroom, no matter what your budget may be. Our design build approach to bathroom remodeling ensures your vision is turned into a functional and beautiful reality!
We are an award-winning, creative, and innovative team that works closely with you to build a positive experience while bringing your bathroom remodel to life. We'll show you how to creatively blend color, finishes, and fixtures in both large and small spaces.
We listen to your needs and desires and then create a design that maximizes the room's layout.
Looking for ideas for your new kitchen or bathroom? Visit our portfolio of featured projects to explore the possibilities!
J.T. McDermott Remodeling Contractors is a family-owned business with more than 20 years of experience in the Greater St. Louis area. For us, strong relationships are the foundation of every project we do and what we consider to be our greatest accomplishment. We cherish the testimonials we've received from happy clients who love the work we've done for them. We're proud to say that the people we meet as remodeling customers become a part of our family!
If you're a homeowner in Waterloo, IL or the surrounding Greater St. Louis area interested in a kitchen, bathroom, or whole house remodel, we encourage you to give us a call. We'll help you explore a world of exciting remodeling options that will give you the home you've always dreamed of.
Here's what our satisfied clients are saying
Our experience with J.T. McDermott Remodeling has been nothing but outstanding. McDermott expanded and completely remodeled our master bath and closet, and put quality wood flooring in our master bedroom. Their Lead Carpenter concept partners a Project Management qualified carpenter with you through the entire process. The Lead Carpenter is responsible for customer communications, coordinating the teams and subs, and overall customer satisfaction. Our Lead Carpenter went the extra mile any time we asked a question, or asked for something additional. The project design, estimation, and scheduling were all a very comfortable and stress free process. The carpenters did high quality work, and were very knowledgeable courteous. The work on our master bath and closet was completed with minimal interruption to our lives, and very close to the originally scheduled date (weather is always a consideration). We will look to McDermott when we remodel our kitchen in the future!