We are J.T. McDermott Remodeling Contractors, a design build home remodeling firm.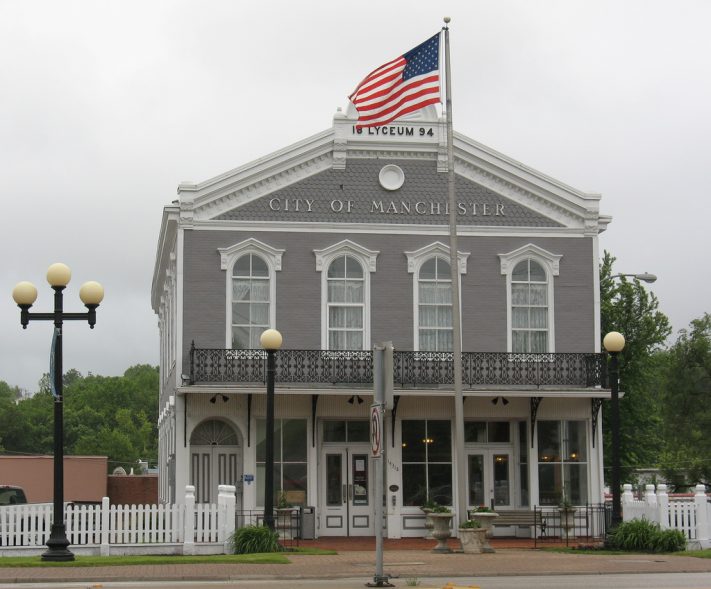 City Facts for Manchester, MO
Manchester offers residents a charming, small-town atmosphere with convenient access to everything the Greater St. Louis metropolitan area has to offer. Named after Manchester, England, the city is home to approximately 20,000 residents and is over 200 years old. It's known for its superior schools and high quality municipal services. The city's motto "A proud past and a bright future" perfectly captures its civic qualities.
Manchester is considered by many to be of St. Louis' best suburbs, with one of the lowest unemployment rates in the state. Home buyers looking to settle here have a wide mixture of architectural styles to choose from, including lovely craftsman and Tudor style homes on spacious lots. The city has a fabulous self-guided walking tour that highlights many of the area's historic homes.
Small towns are celebrated for their traditions and Manchester does not disappoint. Each September, the city puts on its Homecoming Celebration replete with a carnival, parade, live entertainment, arts and crafts displays, plenty of beer and food, and the annual Doggie Paddle Party.
The Manchester Arts organization believes in the value of a strong and vibrant arts environment and supports artistic and cultural opportunities in the community. Fine art exhibits, musical performances, craft fairs, library projects and more make up the yearly calendar of events.
Outdoor enthusiasts often head over to Paul A. Schroeder Park for a picnic or a dip in the pool. It's also where the city holds its annual 4th of July celebration. For local dining and shopping, head over to Manchester Road.
J.T. McDermott Remodeling Contractors is a design build firm that's been designing and remodeling kitchens, bathrooms, and more for Manchester homeowners for over 20 years. Our full-service remodeling specialties also include:
Basement remodeling
Whole House remodeling
Home Additions
Outdoor Living / Sunrooms
Commercial remodeling
Historic Restoration and Renovation
Mine Subsidence
No matter what remodeling project you have in mind for your Manchester, MO home, J.T. McDermott Remodeling Contractors will help you design and build the home you dream of. Our years of experience are reflected in the countless home improvement projects we've done throughout the Greater St. Louis area.
Kitchen Remodels in Manchester, MO
Kitchens have really evolved since Manchester was founded! No longer the space where mom cooks alone as the family waits in another room, today you have couples preparing meals together, kids around the table playing games or doing homework, or friends sitting at the island bar sipping coffee or wine while conversing with the chef.
Many Manchester homeowners come to us for help in opening up and redesigning their cramped older kitchens to better reflect the way their family lives. At J.T. McDermott, we love bringing kitchens into the 21st century while preserving the architectural integrity of a home. Our kitchen services include: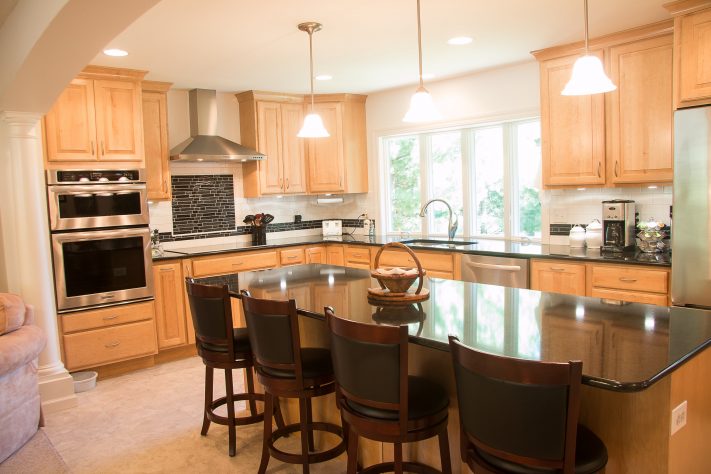 Small kitchen remodels
Kitchen expansions
Kitchen design and remodeling ideas
Consultation with a professional kitchen designer
Today's most popular kitchens have an open, uncluttered layout with ample storage, offering comfort, beauty, and functionality. Every kitchen we design takes into account modern conveniences, but we're never motivated by fads. We use the latest technological tools, including 3D renderings that show you exactly how your completed kitchen will look before work gets started. We have one goal in mind during your remodeling project: that you love your new kitchen!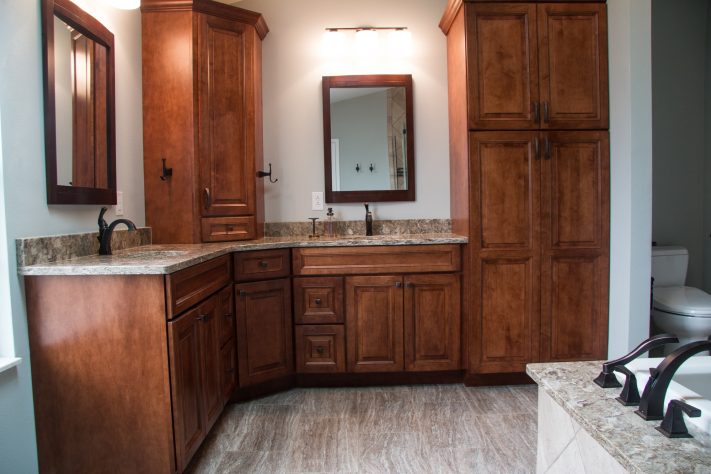 Bathroom Remodels in Manchester, MO
A master suite oasis or an updated bathroom that handles your family's growing needs, our bathroom remodeling services deliver the new space you've always wanted. We've earned the trust of hundreds of homeowners in the Greater St. Louis area, providing bath design ideas and offering a range of materials and finishes, including cabinets, tile, faucets, and fixtures. Our designers will help you choose the materials best suited to your own bathroom renovation.
Our 3D design software lets you step into your new bathroom before the work begins and helps our designers provide you with a remodel that meets your needs, taste, and budget. Our team expertly manages your bathroom renovation, providing you with a bathroom remodeling experience that is enjoyable and a finished room that will enhance your Manchester, MO home for years to come!
J.T. McDermott Remodeling Contractors is a family-owned business with more than 20 years of experience in the Greater St. Louis area. For us, strong relationships are the foundation of every project we do and what we consider to be our greatest accomplishment. We cherish the testimonials we've received
from happy clients who love the work we've done for them. We're proud to say that the people we meet as remodeling customers become a part of our family!
If you're a homeowner in Manchester, MO or the surrounding Greater St. Louis area interested in a kitchen, bathroom, or whole house remodel, we encourage you to give us a call. We'll help you explore a world of exciting remodeling options that will give you the home you've always dreamed of.
Here's what our satisfied clients are saying
We had our kitchen completely remodeled this summer. The team we used at J. T McDermott was excellent in every respect. Their attention to detail and craftsmanship was outstanding. We worked with their designer and estimator over 2 months before we decided on the project or committed any funds. We liked this approach. They wanted to be sure we were happy with the design before they began. As a result, the project involved few change orders. We knew we had a structural problem with the kitchen floor and wanted it fixed. They designed a fix and executed it with ease. J. T. McDermott is a company that have people that do what they say when they say. They communicated well with us during and post construction. We highly recommend them. They will be very high on our list when we have another major project.