City Facts for Granite City IL
From the very beginning, people from all over the world and from all walks of life came to Granite City to achieve the "American Dream." The city's rich and varied history is a fascinating glimpse into the early days of the Greater St. Louis area.
Originally home to various Native American tribes, Granite City was founded in 1896 by French, English, and German immigrants. The great Industrial Revolution brought enormous growth to the city, including the arrival of Frederick and William Niedringhaus, whose St. Louis Stamping Company would later become known as Granite City Steel.
The evolving steel industry brought about many changes, and today the area is not as industrial as it once was. Many residents consider Granite City one of the best-kept secrets of Southern Illinois. A hidden gem of opportunity, the city offers those who choose to live here many educational, recreational, religious, business, and cultural options. There is easy access to local highways, and it's a short 6-mile drive to downtown St. Louis, where you can enjoy a world of shopping, recreational and professional sporting events, as well as art and cultural institutions.
The people in Granite City are known as some of the most giving in the nation – in fact, they were recognized for their philanthropy by the United Way. For those seeking a high-quality of suburban life with easy access to metropolitan amenities, Granite City, IL is a great choice.
At J.T. McDermott Remodeling Contractors, we strive every day to have a meaningful impact on our clients and community through integrity and quality craftsmanship. We're dedicated to creating beautiful and functional spaces that bring you and your family a lifetime of enjoyment. We love designing and creating new kitchens and baths, but that's not all we do. Our other services include:
Whole House Additions
Outdoor Living / Sunrooms
Commercial remodeling
Basement remodeling
Historic Restoration and Renovation
Mine Subsidence
Kitchen Remodeling in Granite City, IL
Kitchens are often the rooms that need the most help in a remodel, particularly in older homes. Our talented team can design a new kitchen layout that optimizes the existing area, giving you the space you need for family tasks like the kids' homework while still maintaining efficient workspace for meal preparation. Remodeling your kitchen allows you to create a more inviting and comfortable space for friends and family alike – a place where memories are made and good times are had.
If you're looking for a simple yet elegant kitchen design, J.T. McDermott can help. Modern or traditional, open floor plan or closed room, the end result will always be exceptional. Beautifully designed and optimally-functioning we'll help you rejuvenate the heart of your home, creating the perfect kitchen for cooking, entertaining, and bringing the family together.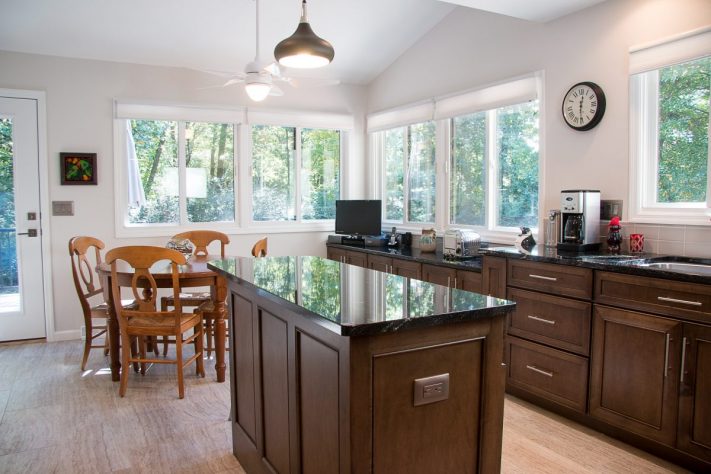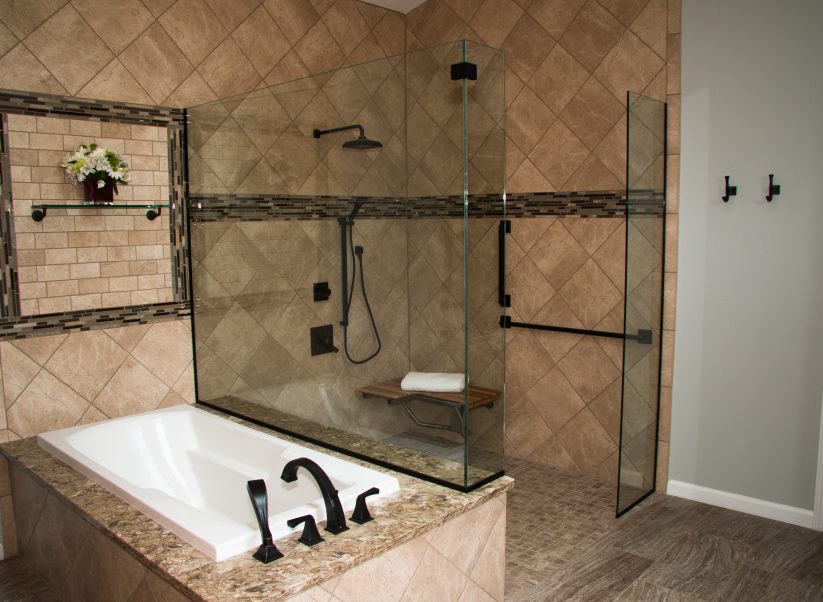 Bathroom Remodeling in Granite City, IL
Less-than-ideal bathrooms come in all shapes and sizes. Bogged down by inefficient layouts, dated finishes and fixtures, and an overall outdated appearance, older bathrooms can be a real remodeling challenge. An updated bathroom can be key in increasing the functionality, and value, of your home. Updating the rooms that get the most use infuses new life into worn out spaces. We'll show you how to create beautiful modern baths that seamlessly blend with your home's architectural style.
From the smallest details to updated finishes, flooring, and cabinetry, you can trust us to deliver your dream powder room, guest bath, or master suite bathroom on time and on budget. As a design build firm, we approach your bathroom remodel from a design-driven perspective that results in a completely innovative space that blends beautiful aesthetic elements with sensible functionality.
Overwhelmed by all the materials and product choices available for your bathroom remodel? We'll show you how stress-free the process can be when you have the guidance you need. We've been designing and remodeling bathrooms for over 20 years and can help you make the right selections and decisions, ensuring the entire remodeling process is a true pleasure.
J.T. McDermott Remodeling Contractors is a family-owned business with a long history of delivering newly imagined spaces to clients in Granite City and the surrounding areas. For over 20 years we've remodeled countless kitchens and bathrooms, and we're proud of the recognition we've received for our work. What we cherish most of all, though, is our hard-earned reputation, the testimonials we receive from happy clients who enjoy the work we've done for them, and the referrals they give us. Our goal is to welcome every homeowner we work with into our family, building lifelong relationships that are true friendships.
If you're a homeowner in Granite City, IL or the Greater St. Louis area interested in a kitchen or bathroom remodel, we encourage you to give us a call. We'll help you explore a world of exciting remodeling options that will give you the home you've always dreamed of.
Here's what our satisfied clients are saying
We hired J.T. McDermott Remodeling to finish the top floor of our 1906 Greek Revival. They painted, installed closets, and designed a new bathroom for us (pictures under "Edwardsville Historical Master Bath"). They also repainted most of our home's interior, refinished the wood floors, and installed new appliances and countertops in our kitchen. We were extremely impressed with the professionalism, responsiveness, and attention to detail demonstrated by J.T. McDermott. They answered questions promptly and thoroughly. They were open and transparent about pricing options, and always respected our budget. Their designer was extremely talented, and was able to maintain our home's historic character while providing the modern comforts that we wanted. Their contractors were always respectful to us, and excellent with our kids as well! We loved that J.T. McDermott used an open online portal to track the timeline of their work and communicate their progress with us. We would certainly recommend J.T. McDermott Remodeling to anyone who is looking for high-quality craftsmanship at affordable prices.