We are J.T. McDermott Remodeling Contractors, a design build home remodeling firm.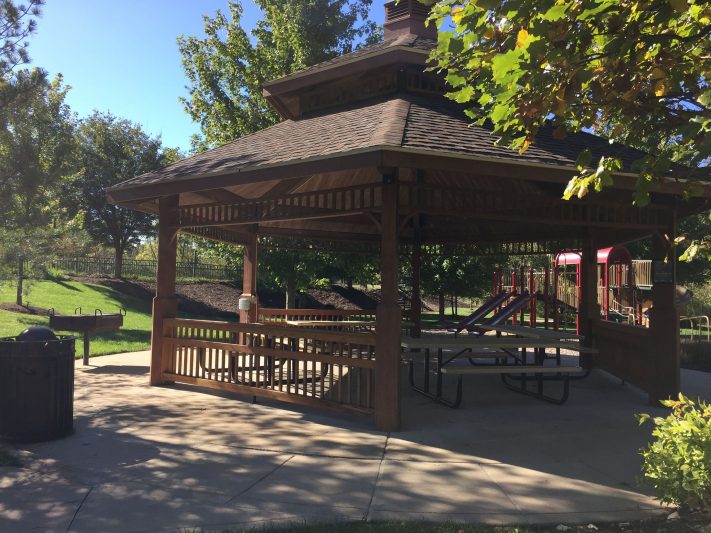 Fast Facts about Glencoe (Wildwood), MO
Located at the southernmost end of the city of Wildwood, the community of Glencoe was laid out in 1854 by a company called Woods, Christy & Co. Their saw and grist mills were active for 150 years until local residents mounted a conservation effort to save the area's diminishing white oak forests.
In the early 1900s, the newly-built railroad brought many visitors to the area. Glencoe became a resort community, attracting many well-heeled St. Louis families who built their holiday retreats there.
Many of these homes remain, notably that of James E. Yeatman, one of the oldest houses in the settlement and the first to be built out of lime and concrete.
Yeatman was a philanthropist and donated much of his property to the Catholic church. It went on to become in turns an orphanage and then the La Salle Institute, where young men would go to become Christian Brothers. Today, it is still a Catholic retreat.
Glencoe was also the setting for a popular 1901 novel set in the Civil War era. Written by an author named Winston Churchill, it was called The Crisis. Its central character said to have been inspired by Angela Yeatman (Yeatman's daughter) and another by James Yeatman himself.
Glencoe is also the starting point for the Al Foster Memorial Trail, a five-mile scenic walking, running, and cycling trail that winds along the Meramec River.
Kitchen and Bathroom Remodeling in Glencoe, MO
J.T. McDermott is proud to have been designing, remodeling, and building homes in Glencoe, MO, since 1993.
Our remodeling specialties include:
Kitchen Remodeling
Bathroom Remodeling
Whole-Home Remodeling
Finished Basements
Garage Conversions
Attic Conversions
Master Suite Additions
And So Much More
Whatever you have in mind for your remodeling project, J.T. McDermott is ready to help. We will work closely with you to understand your remodeling goals and bring your project to life, on time, and on budget. We have completed countless home improvement many homes in the Glencoe area, and we would love to show you how we can help.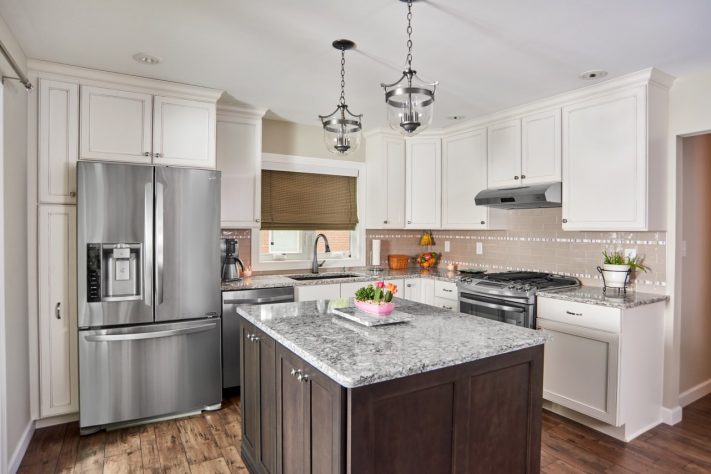 Kitchen Remodeling in Glencoe, MO
Kitchen remodels are among the most popular type of home improvement projects as they deliver the best return for your renovation dollar. Whether you are getting ready to put your home on the market or just looking to upgrade your kitchen to take advantage of today's options, a kitchen remodel provides excellent value.
Some of the reasons you might want to remodel your kitchen include:
Upgrade the Décor to Contemporary Style
Change the Layout to Suit Your Lifestyle
Make The Workspace More Efficient
Improve Lighting
Add a Kitchen Island
Add a Breakfast Room or Banquette Seating
Extend Your Interior Design
Install New Technology or Connected Appliances
Gain More Storage Space
Open-Concept Design
Universal Design
Enlarge and Expand
Today's kitchens are no longer just a place to cook meals. It's where your kids do their homework, and it's where you entertain. It's where families come together, and it's where you relax at the end of your day.
The design-build team at J.T. McDermott understands the modern kitchen and will help you create the kitchen of your dreams. Our process begins with a conversation so we can better understand your style. Our design team will work closely with you to help you choose the ideal colors, textures, materials, and layout to ensure your vision is complete.
We aim to take the stress out of remodeling so you can enjoy the process and get excited about the result. You can rely on us for clear and transparent communication, paired with the honesty, integrity, and skill we are known for.
Reach out today, and let's talk about your kitchen remodeling ideas.
Bathroom Remodeling in Glencoe, MO
J.T. McDermott has completed numerous bathroom remodels in Glencoe, MO, and we know how to deliver top quality for your budget. No matter how big or how small your bathroom remodeling needs might be, our design-build team is ready to help.
A bathroom is necessary, but it can also enhance your lifestyle to a significant degree. A bathroom remodel adds luxury and highlights your interior design. It offers convenience and comfort, and it can also be an oasis of calm in your hectic life.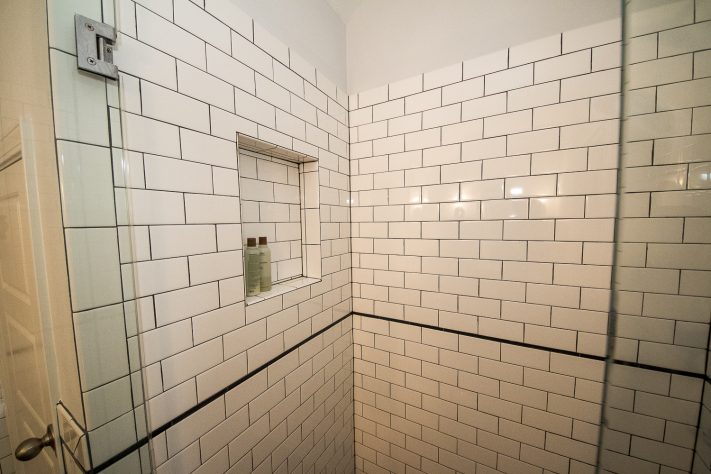 Popular bathroom remodeling ideas include:
Add Storage
Replace Countertops
Vanities or Double Vanities
Spa Shower, Steam Shower, or Multi-Jet Shower
Under-Floor Heating
Lighted Mirrors
LED Lighting/Smart Lighting Design
Smart Technology
Therapeutic Tubs
Washlets/Bidets
And So Much More
Our design team will work closely with you every step of the way. From the initial concept to the final coat of paint, we will help you choose the perfect colors, appliances, and finishes to bring your vision to life.
Reach out today, and let's talk about it.
Here's what our satisfied clients are saying
We hired McDermott several years ago to remodel our bathrooms. We were very satisfied so we hired them again to do our kitchen and laundry room. Unlike the other companies we sought bids from, they offered the services of a decorator at no additional charge. I am easily overwhelmed with choices and Megan was terrific at understanding our style and narrowing my choices to a manageable selection. Philip, our lead contractor was also terrific. He responded quickly and thoroughly to all questions/concerns. Everyone we dealt with on our team was professional and helpful. I would highly recommend them and in fact have several times.