We are J.T. McDermott Remodeling Contractors, a design build home remodeling firm.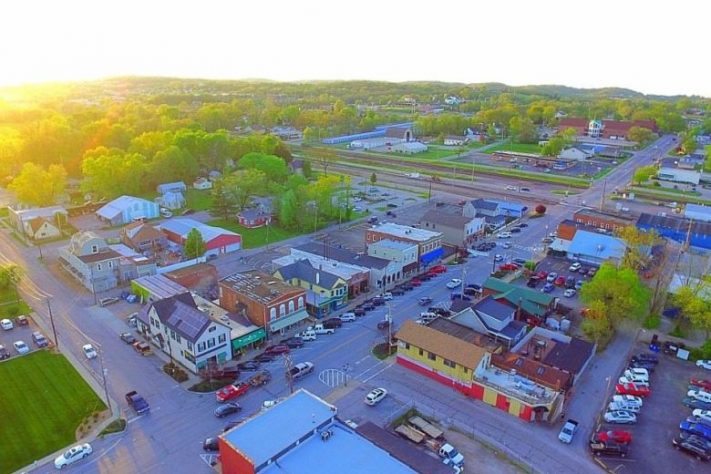 City Facts for Eureka, MO
Eureka, Missouri, is a lovely little city that offers a small-town atmosphere along with excellent proximity to the bustling metropolis of St. Louis. It is surrounded by lush forests and rolling hills and is a safe, quiet city with a high standard of education and quality affordable housing.
Eureka has a long and storied history, as it was the ancestral home of the Shawnee Native Americans, who settled along the banks of the Meramec. The city took its name from the builders of the Missouri Pacific Railroad track in 1853. Upon rounding the bend overlooking what is now the eastern side of town, they saw the flat, easily workable land, and shouted, "Eureka!" from the Greek meaning "I have found it!" And so they had.
Five years later, the village of Eureka was established along the railroad route by Strodt and Shands of St. Louis. It quickly became a prosperous agricultural community and attracted many well-to-do families.
Today, Eureka is home to around 11,000 people and boasts attractions of all kinds. For nature enthusiasts, it features a city-wide trail system that connects the major districts of Eureka, along with numerous beautiful conservation areas.
For those with their children's education in mind, Eureka falls within the award-winning Rockwood School District, which has been honored with various high-ranking distinctions within the state of Missouri.
If recreation is what you're after, Eureka has it in spades. The city is the proud home of the Wyman Center, a scenic fresh air camp established in 1900 offering camp programming to underprivileged youths. Eureka also hosts Six Flags St. Louis. Built in 1970, it is one of the biggest tourist attractions in the Midwest.
If you're looking for the perfect place to either visit or settle down, then Eureka! You've found it!
Kitchen and Bathroom Remodeling in Eureka, MO
J.T. McDermott has been proudly designing, building, and remodeling homes in Eureka, Missouri, since 1993. Our quality design-build services pay respect to Eureka's rich history.
Our remodeling services in Eureka include:
Bathroom Remodeling
Kitchen Remodeling
Home Additions
Whole-House Remodeling
Outdoor Living
Sunrooms
Decks, Porches, and Porticos
Master Suites
Room Conversions
Finished Basements
And More
Whatever your remodeling needs might be, J.D. McDermott is here to help. Our team works closely with you to craft the perfect home improvement plan, completing the work with speed and integrity to meet your expectations, all within your timeframe and budget.
Our many years of home remodeling experience and countless satisfied customers, we are ready to help you make your renovation vision a reality. Let us show you what we can do!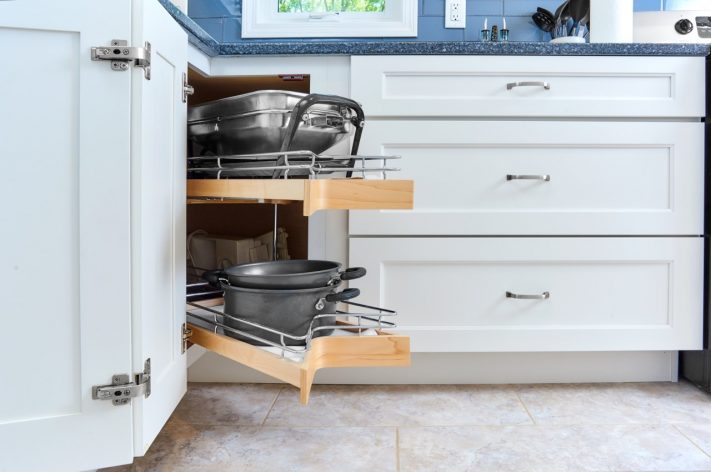 Kitchen Remodeling in Eureka, MO
Imagine your dream kitchen. Is it a high-tech chef's heaven? A low-maintenance, versatile, family-friendly space? A luxurious dining lounge where friends gather? At J.D. McDermott, we know that a kitchen is so much more than just a place to store the dishes. Your kitchen is the heart of your home.
Kitchen renovations are one of the most frequently requested remodeling services in Eureka. A quality remodel delivers maximum return, both in terms of convenience and value.
There is any number of reasons to update your kitchen:
Expand Storage Capacity
Improve Lighting
Facilitate Better Traffic Flow
New Appliances
Connected Technology
Universal Design
High-Performance Eco-Friendly Materials
New Design and Décor
Enlarge or Add On
Our team will help give you the kitchen of your dreams. As part of our quality-assured process, we consult with you to make sure that your vision is top-of-mind from the very first moments of the remodel. Our design experts will help you choose everything to complete your new kitchen, from floor to fixtures, and everything in-between.
Our goal is to make the remodeling process as stress-free and straightforward as possible. Once we have a plan in place, let us take care of it while you relax and imagine your new dream kitchen. Throughout the process, you can expect crystal clear communication, excellent customer service, and a finished product that always exceeds expectations.
Reach out today and let's get started.
Bathroom Remodeling in Eureka, MO
Renovating your bathroom can drastically increase not only your home value, but also your daily comfort and convenience. We spend so much of our day in the bathroom, getting ready for the day ahead or preparing for sleep. Why not make it a space that you love?
Whether you're upgrading your master bath, adding a powder room, or upsizing to a Jack and Jill bathroom for your expanding family, J.D. McDermott has you covered.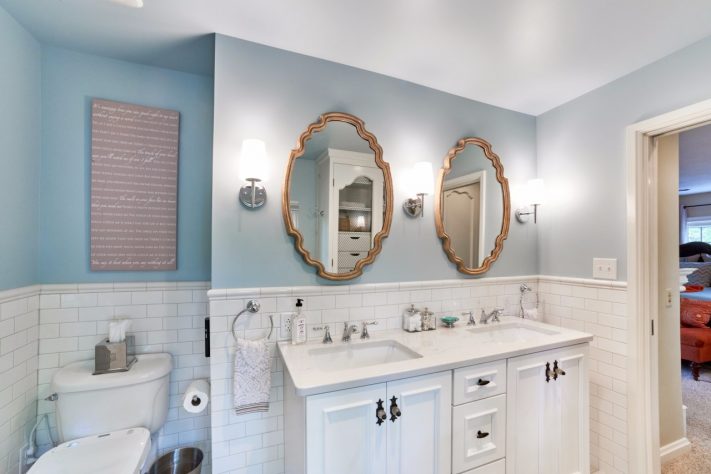 Our bathroom remodeling services include:
Custom Cabinetry
Custom Vanities
Double Vanities
Under-Floor Radiant Heating
Custom Tilework
Imported Tile
Natural Stone Countertops and Panels
Spa Showers and Therapy Tubs
Smart Mirrors
Connected Technology
And So Much More
From fixtures to finishes, you're going to love the result. Reach out today, and let's get started. Your dream home awaits!
Here's what our satisfied clients are saying
We hired McDermott several years ago to remodel our bathrooms. We were very satisfied so we hired them again to do our kitchen and laundry room. Unlike the other companies we sought bids from, they offered the services of a decorator at no additional charge. I am easily overwhelmed with choices and Megan was terrific at understanding our style and narrowing my choices to a manageable selection. Philip, our lead contractor was also terrific. He responded quickly and thoroughly to all questions/concerns. Everyone we dealt with on our team was professional and helpful. I would highly recommend them and in fact have several times.