We are J.T. McDermott Remodeling Contractors, a design build home remodeling firm.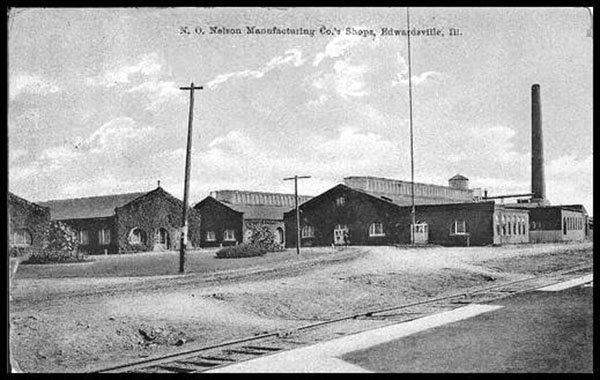 City Facts for Edwardsville, IL
Like many St. Louis suburbs, Edwardsville got its start in the early 1800s, and it is generally acknowledged as the third oldest city in Illinois. Home to Southern Illinois University Edwardsville, this charming St. Louis suburb offers residents a wealth of amenities. The city has nearly 40 designated historic buildings, including the 1909 Wildey Theater where you can still enjoy live performances and movies. Golfers can hit the links at the Sunset Hill Country Club, and the Gardens at SIUE are a popular choice for scenic strolls.
American's iconic highway, Route 66, runs straight through Edwardsville, and every year the city hosts the Edwardsville Route 66 Festival, a celebration of classic cars, great food, and family fun.
Modest ranch and Cape Cod, as well spacious Victorian and Craftsman style homes are common in Edwardsville. One of the city's most famous early settlers, congressman and Col. Benjamin Stephenson, left his distinct mark on Edwardsville's architecture. The stately Federal brick homes you see in Upper Edwardsville were built by Col. Stephenson and, thanks to the city's restoration efforts, his home still stands today. At the end of the 19th century, industrialist N.O. Nelson, one of the early adopters of profit sharing, built a plumbing fixture manufacturing facility and a number of small but attractive new homes for his employees. The project was named LeClaire, and today it is an Edwardsville historic district.
At J.T. McDermott Remodeling Contractors we've been designing and remodeling kitchens and bathrooms for Edwardsville homeowners for over 20 years. Our home remodeling services also include:
Kitchen design and remodeling
Bathroom design and remodeling
Basement remodeling
Whole House Additions
Outdoor Living / Sunrooms
Commercial remodeling
Historic Restoration and Renovation
Mine Subsidence
Our experienced and skilled design-build team is dedicated to understanding your family's needs and expectations and works hard to develop creative, innovative, and value-driven remodeling solutions. Our 3D renderings allow you to see your new kitchen or bathroom prior to construction, and we maintain an extensive materials and products library to help get you started in planning your new space.
Kitchen Remodeling in Edwardsville, IL
A lot has changed in kitchen design since the early 1800s when Edwardsville was established. What hasn't changed, though, is the important role the kitchen plays in your family's life. While state-of-the-art appliances and high tech products have replaced the simple open hearths and hand forged utensils, the kitchen remains at the center of everyday life.
Everyone dreams of a kitchen that will meet their family's current lifestyle and aesthetic preferences, so at J.T. McDermott we begin each remodel with a conversation that helps us get to know you and how you live. Do you love entertaining large crowds? Will the kids be hanging out in the kitchen doing homework while dinner's being prepared? Are you a fan of cozy nooks or clean, modern lines? Only after we get to know who you are can we begin to design the kitchen that's right for your home and family.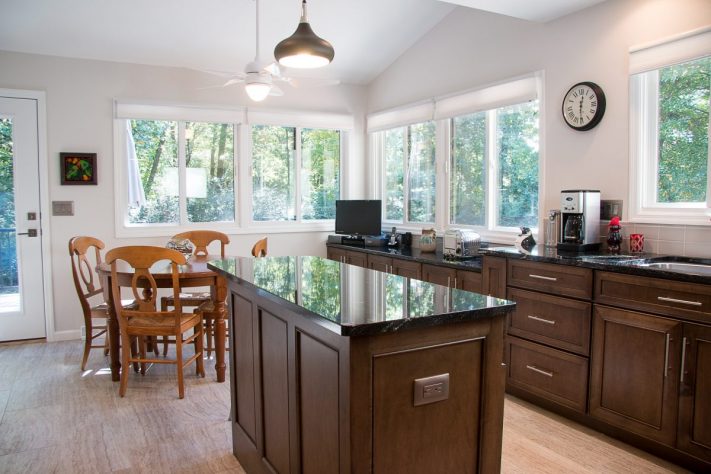 If your home improvement plan includes a kitchen remodel, the team approach that is integral to design-build will bring your wants and needs to life. The design-build method means we work exclusively with you to create the kitchen that perfectly matches your family's lifestyle. From countertops to flooring and custom cabinetry, the best kitchen remodeling is about seamlessly connecting the new and old. We take great pride in blending today's latest building practices and technologies with time-honored integrity and respect for your existing home.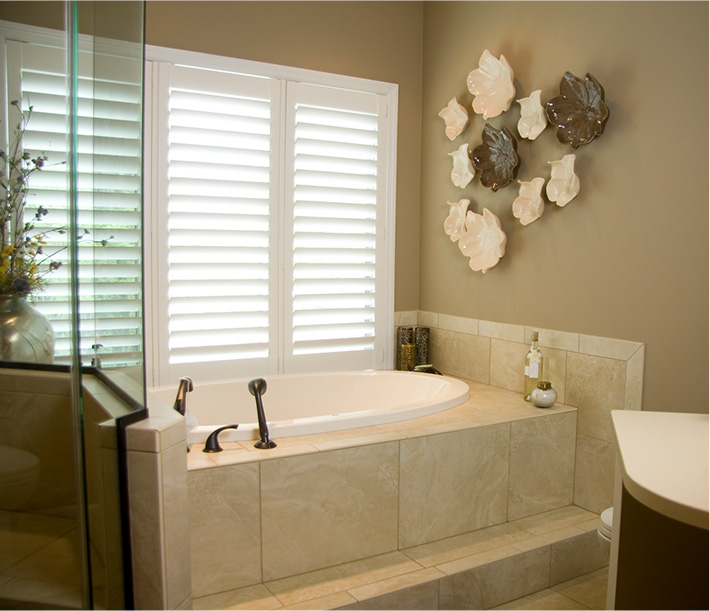 Bathroom Remodeling in Edwardsville, IL
Whether you're in need of more space or an updated look, bathroom remodels are a great way to improve your home and your life. From a guest powder room to a spa-inspired master bathroom, the available design choices are extraordinary. Today's homeowners can choose from a wide range of faucets and fixtures, an endless variety of stone and tile options, picture perfect lighting, and unique shower and tub designs to create a unique and stylish bath that never loses sight of function.
J.T. McDermott Remodeling Contractors is a family-owned business with more than 20 years of experience in the Greater St. Louis Metro area. We're proud of our stellar reputation and cherish the testimonials we've received from our happy clients. Our goal is to welcome every homeowner we work with into our family, building lifelong relationships that are true friendships.
If you're a homeowner in Edwardsville, IL or the surrounding Greater St. Louis area interested in a kitchen, bathroom, or any other remodel, we encourage you to give us a call. We'll help you explore a world of exciting remodeling options that will give you the home you've always dreamed of.
Here's what our satisfied clients are saying
Our experience with J.T. McDermott Remodeling has been nothing but outstanding. McDermott expanded and completely remodeled our master bath and closet, and put quality wood flooring in our master bedroom. Their Lead Carpenter concept partners a Project Management qualified carpenter with you through the entire process. The Lead Carpenter is responsible for customer communications, coordinating the teams and subs, and overall customer satisfaction. Our Lead Carpenter went the extra mile any time we asked a question, or asked for something additional. The project design, estimation, and scheduling were all a very comfortable and stress free process. The carpenters did high quality work, and were very knowledgeable courteous. The work on our master bath and closet was completed with minimal interruption to our lives, and very close to the originally scheduled date (weather is always a consideration). We will look to McDermott when we remodel our kitchen in the future!