We are J.T. McDermott Remodeling Contractors, a design build home remodeling firm.
City Facts for Collinsville, IL
Located midway between Edwardsville and Belleville, Collinsville is a small suburb of St. Louis in the Metro East area of the city. It is located mainly in Madison and partially in St. Clair Counties. The city is made up of the original town on the river bluff and the surrounding expansion, including the Gateway Conference Center, near the I-70. The city has a small-town Midwestern feel and its "uptown" section is undergoing an exciting revitalization. The city has some interesting claims to fame: it is the "Horseradish Capital of the World," and home to the world's largest catsup bottle, which is also its water tower. On a more serious note, it is also home to a UNESCO World Heritage site, the Cahokia Mounds State Historic Site.
It's said the area produces 85% of the world's supply of horseradish, and each year the city sponsors an annual Horseradish Festival to celebrate its world-renowned gourmet herb. There's even a Root Derby in which entrants make derby cars out of real horseradish root and race them during the festivities! Home to a large ethnic Italian population, the city also hosts an annual Italian festival offering delicious foods, live music and, of course, Italian ices.
Architectural styles in Collinsville include French Second Empire, Carpenter Gothic Revival, Cottage, and Italianate. The city was built on a hard-working ethic and it still strives today to be the perfect home for its residents.
J.T. McDermott Remodeling Contractors has been designing and remodeling kitchens, bathrooms, and basements in Collinsville, IL for over 20 years. Our home remodeling services also include:
Whole House Additions
Outdoor Living / Sunrooms
Historic Restoration and Renovation
Mine Subsidence
Our talented and experienced design-build team works together under one roof to ensure that you receive top-notch workmanship and unsurpassed personal service. From updated kitchens and baths to complete basement transformations, we can give you the new home you're dreaming of. Our attention to detail, careful consideration of your home's architectural style, and emphasis on open communication allows us to create a peaceful haven that your family will enjoy for years to come.
Kitchen Remodels in Collinsville, IL
The kitchen has certainly evolved over the decades. Today, spacious kitchens that open into other rooms are favored by families that love to entertain and keep loved ones close while meals are prepared. The design choices are seemingly endless. Ample storage space, custom appliance cabinets, restaurant quality appliances, and innovative lighting are just some of the possibilities. Our talented design team will show you options you may never have thought possible, and together we'll design a kitchen that meets all your family's needs.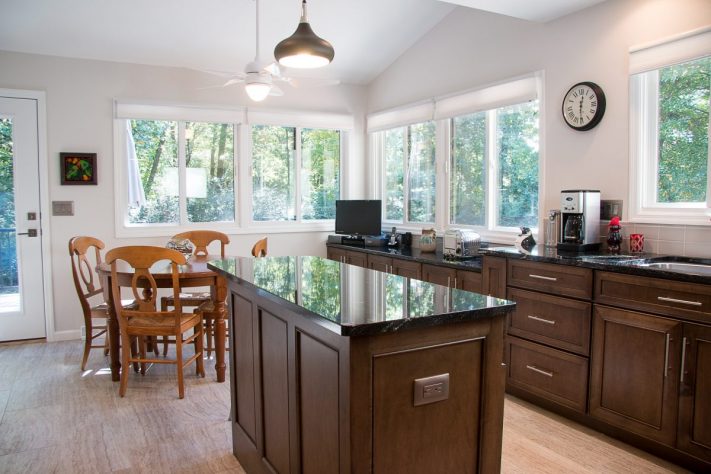 A kitchen remodel is one area of home renovations that often brings our clients the most satisfaction both in functionality and beauty. A kitchen remodel also adds value to your home, even if you're not currently thinking of selling. Often, a major kitchen remodel is a decision reached after homeowners realize they want to stay in a neighborhood they love rather than find another place to live.
From small remodels to upscale additions, we'll show you the ins and outs of materials and product selections. We'll help you discover design ideas that make smaller kitchens appear spacious and that show how opening up the walls can transform an older home. Most importantly, we'll help you design a remodel that suits your family's lifestyle, realizes your vision, and stays within your budget.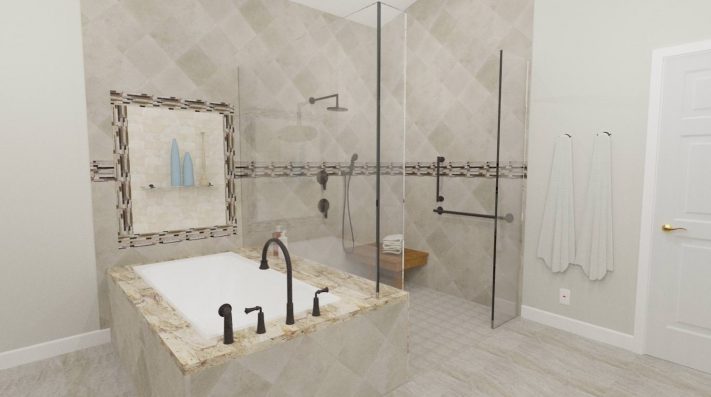 Bathroom Remodels in Collinsville, IL
Today's bathroom remodels feature creative designs that include everything from ambient lighting to waterfall showers and smart-wired technology. Aging-in-place features are an option more homeowners are choosing, as modern selections look great and blend seamlessly into your overall scheme. We'll help you design a unique bathroom that you'll never want to leave!
Proper planning and a floor plan that maximizes space and functionality is key to a successful bathroom remodel. Though bathrooms tend to be the smallest rooms in the home, they require the use of high-quality materials. These products remain in your home for a long time and meet everyday vital needs, especially transporting a lot of water.
Basement Remodels in Collinsville, IL
Homeowners today are utilizing their lower levels to create stylish spaces such as guest bedrooms, home theaters, wine cellars, home gyms, or playrooms for the kids. Many combine one or more of these features to create a multi-functional space the entire family can enjoy. Once wasted space in many older homes is now being transformed into beautiful living areas that add value to a home.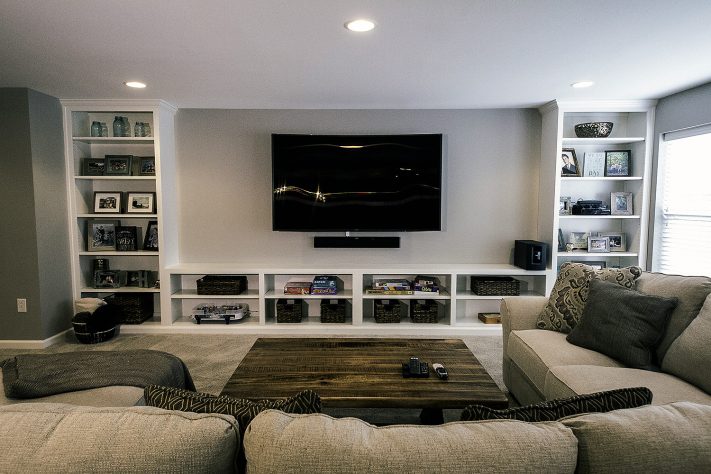 J.T. McDermott Remodeling Contractors is a family-owned business that values its local reputation. Our friendly, hands-on approach puts our clients at the forefront of everything we do. Our goal is to welcome every homeowner we work with into our family, building lifelong relationships that are true friendships.
Are you a homeowner in Collinsville, IL or the Greater St. Louis area interested in a kitchen, bathroom, or basement remodel? If so, we encourage you to give us a call. We'll help you explore remodeling design options that will give you the home you've always dreamed of.
Here's what our satisfied clients are saying
Our home improvement experience with J. T. McDermott Remodeling was first-rate. To begin, the design team took our rough ideas and created a complete kitchen redesign that was both functional and visually pleasing. From project start to finish, the level of craftsmanship and teamwork was outstanding. Any issues that arose were resolved promptly and to our satisfaction. We would recommend J. T. McDermott as a top remodeling company and would hire them again.