We are J.T. McDermott Remodeling Contractors, a design build home remodeling firm.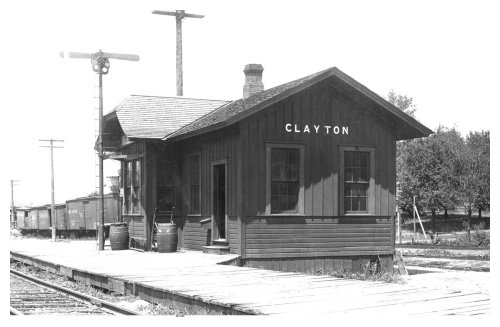 City Facts for Clayton, MO
Known for its beautiful Colonial and Craftsman style homes, as well as sophisticated modern condos, Clayton is a peaceful community located less than 10 miles from downtown St. Louis. Formally incorporated in 1913, the city, once wide expanses of farmland, is now St. Louis' county seat and home to a wide variety of well-known galleries, hotels, boutiques, and restaurants. It's a bustling district with plenty to do, and one of the best areas for raising a family. In fact, the city was recently ranked best school district in Missouri.
Each September, the renowned St. Louis Art Fair attracts more than 150,000 passionate art enthusiasts to the streets of Clayton. Other annual events include the Taste of Clayton food fest, The Big Read literary festival, Gallery Nights receptions, Parties in the Park, and a seasonal farmers market. Residents also enjoy the facilities of Shaw Park, home to beautiful gardens, walking trails, and an ice skating rink. It's just a short 2-mile drive to the St. Louis Art Museum and St. Louis Zoo.
Often referred to as the jewel of St. Louis, Clayton is a growing, prosperous city. It manages to beautifully combine a metropolitan central business district with a safe and secure residential community, with over 80% of its real estate either residential or city park.
Whole House Remodels in Clayton, MO
J.T. McDermott Remodeling Contractors is a full-service design-build company that can remodel any part of your entire home. Our services include:
Kitchen design and remodeling
Bathroom design and remodeling
Basement remodeling
Whole House Additions
Outdoor Living / Sunrooms
Historic Restoration and Renovation
If a whole house remodel or addition is in your future, we'll show you how easy it can be to transform your too-small or outdated home into a dream remodel that will fit your family's lifestyle in every way.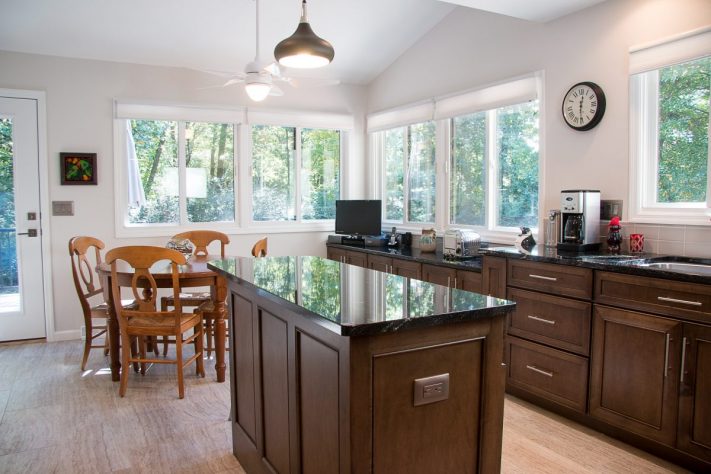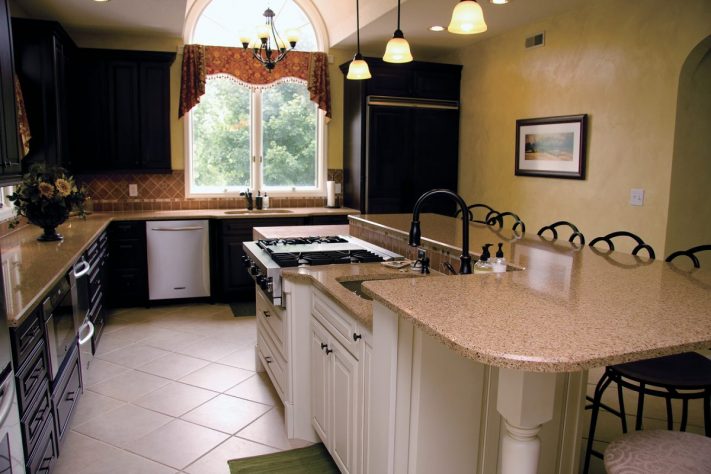 Once you decide on a whole house remodel, it can be difficult to know where to begin. It's a complex process, but our goal is to help make it an enjoyable one for your entire family. Whole house remodels require careful attention to detail right from the start, and our team is here to walk you through each step, helping to keep you from being overwhelmed as floors are ripped up and walls come down.
Starting with our initial consultation and into the design phase, we take your present and future needs into consideration. An experienced design-build company like ours helps you imagine not only how you'll use your home right after the remodel, but throughout the coming years. For example, if you want to add a family room or study, we'll show you how some simple planning now will let you convert that space into an in-law suite in the future.
Or maybe you're eco-conscious and own electric cars – now's the time to design a space for a charging station. You can also take this opportunity to change outdated plumbing and completely re-wire an older home, updating your electric panel and installing USB outlets throughout. You'll also want to think about new windows and doors, the existing roof and siding, and more.
A whole house remodel is made up of a lot of custom details specific to your home's architectural style, desired finishes and features, and your family's needs. Custom cabinets, wine cellars, game rooms, master suites, aging-in-place, innovative lighting, and smart technology are just some of the options available to today's homeowners.
Family-Owned For More Than 20 Years
J.T. McDermott Remodeling Contractors is a family-owned business with more than 20 years of experience in the Greater St. Louis Metro area. We're proud of the recognition we've received for our work, but what we cherish most of all is our reputation and the testimonials we've received from our happy clients who appreciate and enjoy the work we've done for them. Our goal is to welcome every homeowner we work with into our family, building lifelong relationships that are true friendships.
If you're a homeowner in Clayton, MO or the surrounding Greater St. Louis area interested in a kitchen, bathroom, or whole house remodel, we encourage you to give us a call. We'll help you explore a world of exciting remodeling options that will give you the home you've always dreamed of.
Here's what our satisfied clients are saying
McDermott Remodeling put a covered patio with footings for three new support posts, frame new roof planes, new ceiling fan, install new roof to addition and matched existing shingles. They also installed gutter system to new roof addition, finished ceiling under roof addition. We found McDermott Remodeling to be very professional and explained everything to us that was being done. They were also on time and cleaned the area each day. We would recommend them to anyone.