We are J.T. McDermott Remodeling Contractors, a design build home remodeling firm.
City Facts for Chesterfield, MO
Located approximately 25 miles west of St. Louis, Chesterfield, MO, is the 14th-largest city in Missouri with a population of just over 47,000. Its tree-lined streets segue effortlessly into horse country, giving residents the best of both rural and urban living.
The area was first settled in the early 1800s. Once called Gumbo Flats, what was initially six communities was reduced to one. With the construction of the railroad, the city center grew around the area that is now Old Chesterfield Road.
Chesterfield was once home to a WWII POW camp, but even earlier, it was infamous for hosting the first criminal execution west of the Mississippi. Long Road, in fact, is named for the family of the criminal in question, John Long Jr.
Chesterfield boasts some Native American history as well. Many ancient artifacts have been found that connects the area to both Native American and prehistoric cultures. Some items have been dated back 4,000 years or more, the types of artifacts indicating that the region was once a thriving business center for the people in the area.
Incorporated as Chesterfield in 1988, and today, the area enjoys a high standard of living, a very low level of unemployment, and many iconic landmarks, like the Butterfly House at the Missouri Botanical Museum, and Faust Park.
J.T. McDermott is proud to be a preferred contractor in Chesterfield, MO. Since 1993, we have remodeled hundreds of homes in Chesterfield, and we are honored to be a part of its legacy.
Just some of the Chesterfield remodeling services we offer include:
Whole House Renovations
Kitchen Remodeling
Bathroom Remodeling
Room Additions
Garage Conversions
Sunrooms
Historic Restorations
Outdoor Living
Master Suites
And Much More
No matter how extensive or how small the scope of your remodeling plans might be, we can help. Our design-build team will work closely with you to bring your ideas to life in a spectacular way.
When you require quality home improvement services, one call to J.T. McDermott does it all. We are a one-stop-shop for all your renovation needs. From architectural planning and permitting through to the final coat of paint, our team will be there to ensure the result lives up to the dream.
Kitchen Remodeling in Chesterfield, MO
 If you have been thinking about remodeling your kitchen, there has never been a better time. The options in materials, finishes, fixtures, and new technology are virtually endless, so whatever you've got in mind, we can make it happen.
These days, the kitchen is so much more than just a place to prepare meals. As the heart of the home, it sees the most traffic and creates the most memories, so it stands to reason that its design should enhance and support your lifestyle in every way possible.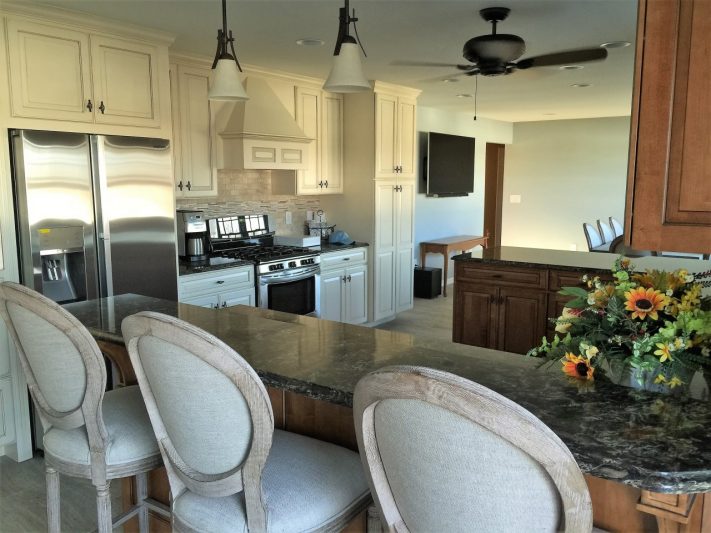 Some of the things you can look forward to with your kitchen remodel include:
Improved Layout
Better Functionality
More Usable Storage
Contemporary Design
Extend Your Interior Design
Eco-Friendly Materials
High-Performance Flooring
Tech-Friendly Design
And More
Getting started is easy. Reach out today to set up a kitchen remodel consultation with our team, and discover what's possible.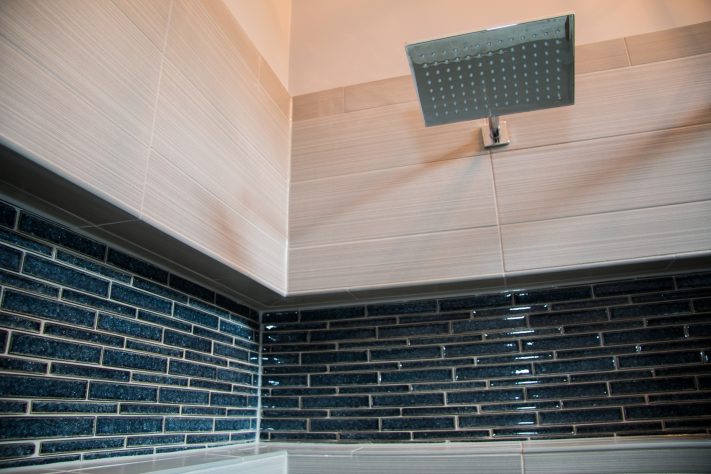 Bathroom Remodeling in Chesterfield, MO
A bathroom remodel is an excellent way to raise the value of your home. Even if you don't plan to sell, a bathroom remodel lends convenience, comfort, and luxury to your everyday life.
If you have ever wanted to improve the functionality of your bathroom, change the layout, or enlarge your master bathroom to give you the at-home-spa you've been dreaming of, J.T. McDermott can help.
Some of the bathroom remodeling services we offer include:
Custom Cabinetry
Custom Countertops and Vanities
Under-Floor Radiant Heating
Curbless Showers
Jet Tubs
Custom Tilework
Imported Tile
Universal Design
Smart Features
Steam Showers
Multi-Jet Shower Enclosures
Shower Panels
Master Suites
Hall Bathrooms
Powder Rooms
And More
Our design-build team oversees every detail, from the initial design to choosing your finishes and right on through to the final coat of paint. We have a passion for bringing ideas to life, and we'd love to show you how we do it.
Call today to set up a consultation, and let's talk about your bathroom remodeling ideas.
At J.T. McDermott, we have been in the remodeling business since 1993. During that time, we have built a strong reputation for integrity and a commitment to excellence that is unmatched in the region.
As a family-owned-and-operated business, we know how important it is to love where you live. For that reason, we've made it our business to ensure that your Chesterfield home is precisely where you want to be.
Are you ready to renovate? Let's talk about it. Call today to get started.
Here's what our satisfied clients are saying
McDermott Remodeling put a covered patio with footings for three new support posts, frame new roof planes, new ceiling fan, install new roof to addition and matched existing shingles. They also installed gutter system to new roof addition, finished ceiling under roof addition. We found McDermott Remodeling to be very professional and explained everything to us that was being done. They were also on time and cleaned the area each day. We would recommend them to anyone.