We are J.T. McDermott Remodeling Contractors, a design build home remodeling firm.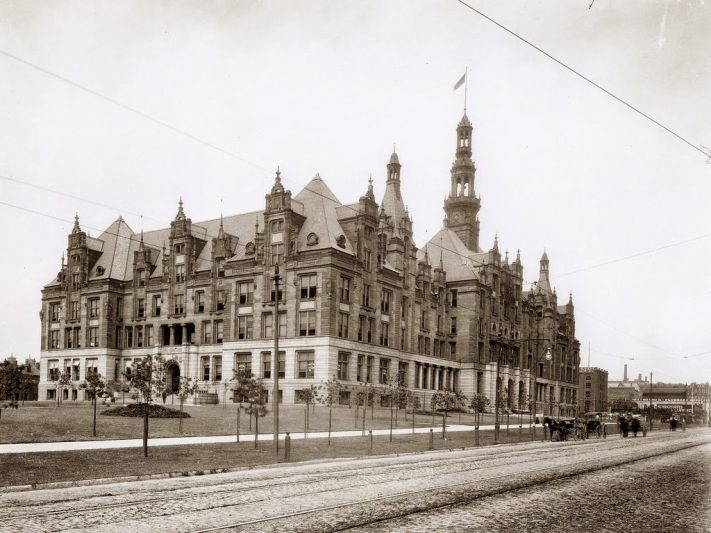 City Facts for Ballwin, MO
Located in the heart of West St. Louis County, Ballwin is a dynamic community with slightly under 10,000 residential homes. The city was founded by John Ball, the son of an Irish immigrant who served in the Revolutionary War. Money Magazine named it one of the best places to live in 2005, 2011, and 2013. Just a small town with just a few homes when it was founded in 1837, by the time the city was incorporated in 1950, the population had grown to over 750 people. Today is it home to over 32,000.
Ballwin, dedicated to preserving its ambiance and character, maintains a balance of residential, commercial, and industrial land use. It offers residents a quality lifestyle: it is served by triple A rated school districts, is within a 30-minute drive of five major colleges and universities, and is less than an hour's drive from the St. Louis-Lambert International Airport. Residential architectural styles are diverse, and there's easy access to all types of shopping, entertainment, and recreational facilities, including the city's state-of-the-art community center, The Pointe at Ballwin Commons. Several parks offer tennis courts, game fields, and lakes.
One of the city's most famous landmarks is the Barn at Lucerne, located on Kehrs Mill Road. Originally known as the Blue Grass Stock Farm, the structure was also once an antique auto museum. After the property was badly damaged by a fire in 1968, local engineer, Paul Londe, led a redevelopment effort that saw the building completely renovated. It reopened in 1974 and is home to a number of retail, dining, and entertainment establishments.
Bathroom & Kitchen Remodeling in Ballwin, MO
Kitchen and bathroom remodels are among our most popular services, but that's not all we do. We also specialize in:
Basement remodeling
Whole House Additions
Outdoor Living / Sunrooms
Commercial Remodeling
Historic Restoration and Renovation
As a full-service design-build company, J.T. McDermott Remodeling Contractors offers remodeling and renovation services to homeowners living throughout the Greater St. Louis area. Our dedicated and talented team of professionals possess the knowledge and expertise that only comes with years of experience. The tradespeople we work with have been with us for a long time, so working as a cohesive team to solve design and construction challenges is second nature to us all. Our goal is to provide you with an outstanding remodeling process that's designed to keep you free from worry.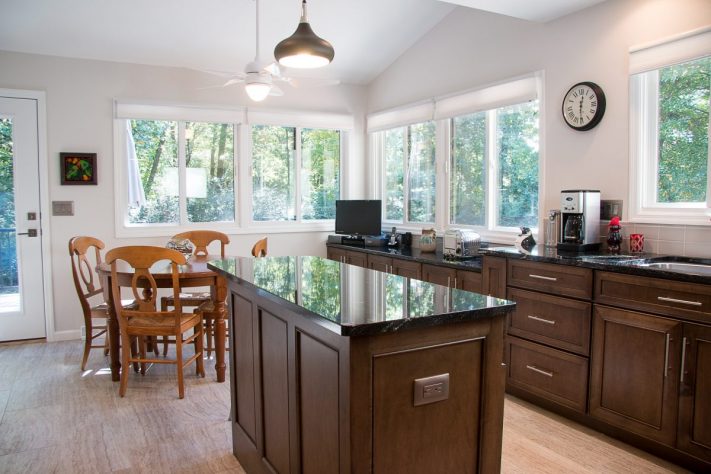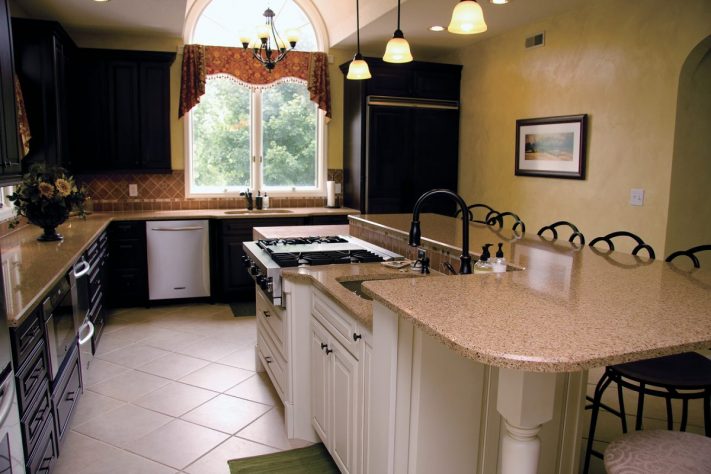 We're here to help make your dream kitchen a reality! Whether it's reconfiguring an existing layout, removing walls and making structural changes, or exploring aging-in-place design, our award-winning team will assist you in making the right design and product choices for your home.
From traditional to modern kitchens, our craftsmen and crew work hard to make the entire remodeling experience a comfortable and enjoyable one. Attention to detail, protecting your home during construction, and daily updates make for a surprise-free project. Our goal is to make creating a new kitchen easy for you and your family, building you a beautiful new kitchen on time and on budget.
The modern bathroom is a relaxing home retreat, a perfect blend of form and function. We can create a fresh new look for every bath in your Ballwin home, from powder room to guest bathroom to master suite. Eye-catching tubs, showers, and vanities, attractive light fixtures, custom cabinets, and distinctive tile or hardwood floors add striking architectural detail to a space that goes far beyond functional.
Looking to remodel with aging-in-place elements? We'll show you all the beautiful options to choose from. We've been designing and remodeling luxurious bathrooms for over 20 years. Our design team will go over every possible layout for your new space and walk you through the selections phase, helping you choose the best amenities, fixtures, and features.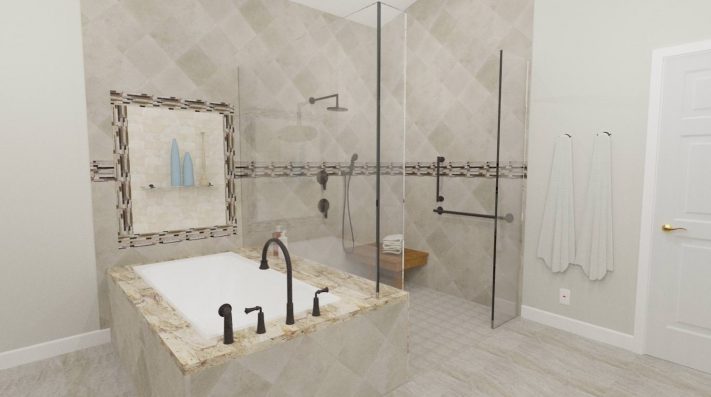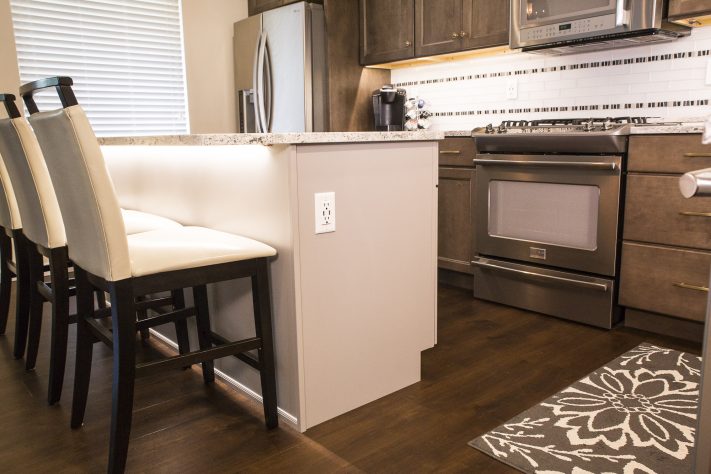 For most families, the kitchen is the busiest room in the home. It's the space where fun meets function, a popular gathering spot where everyone has their favorite area. Home chefs love their prep counters, the kids do homework or play games at the center island, and friends perch on counter seating to enjoy a casual meal or festive party.
Our talented design team will show you a wide range of innovative kitchen updates that will increase your family's enjoyment of this multipurpose space for years to come. From custom cabinetry to tile backsplashes and granite or marble countertops, we'll help you create a new kitchen that seamlessly combines beauty and function.
As a family-owned design-build business, J.T. McDermott Remodeling Contractors is proud of its local reputation and place in the community. Dependable communication and a hands-on approach puts our clients at the forefront of everything we do. Our goal is to welcome every homeowner we work with into our family, building lifelong relationships that are true friendships.
Are you a homeowner in Ballwin, MO or the Greater St. Louis area interested in a bathroom, kitchen, or whole house remodel? We encourage you to give us a call. We'll help you explore kitchen and bathroom remodeling options that will give you the home you've always dreamed of, while enhancing its beauty and value.
Here's what our satisfied clients are saying
We were very satisfied with the service we received from McDermott Remodeling from start to finish. Working with Megan on the design was a joy as was working with lead carpenter Phillip during construction. There was always good communication, a clear schedule of events to follow, care to protect our hardwood floors, and quick follow up to any of our questions or concerns. We highly recommend McDermott to anyone needing to remodel their home.